CONTACT
CLEO COYLE AT

CoffeehouseMystery(at)
gmail(dot)com
CLEO IS ON
FACEBOOK!


Click here to visit Cleo's Facebook Page. If you read her books, she will be delighted to accept your friend request. See you there!
---
---
To learn
more or buy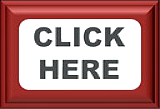 Or to find an
Independent
Bookstore
near you,

CLICK HERE.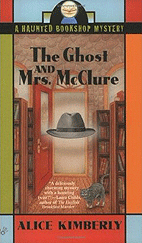 HAUNTED BOOKSHOP
MYSTERIES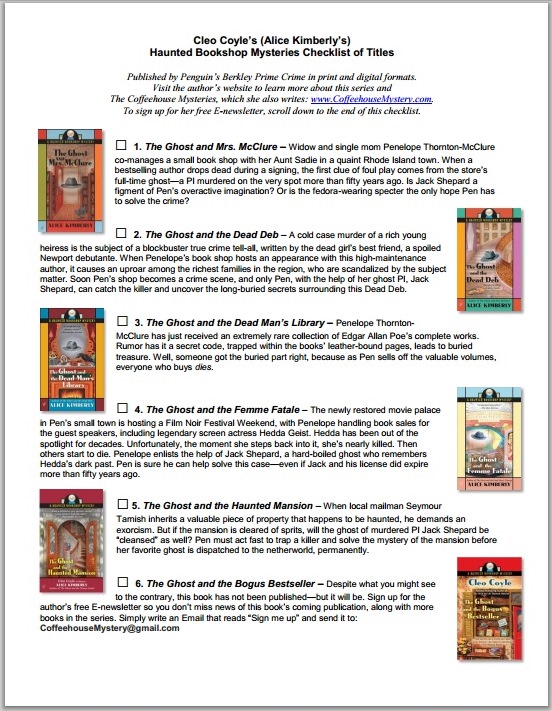 CLICK HERE
FOR TITLE
CHECKLIST



---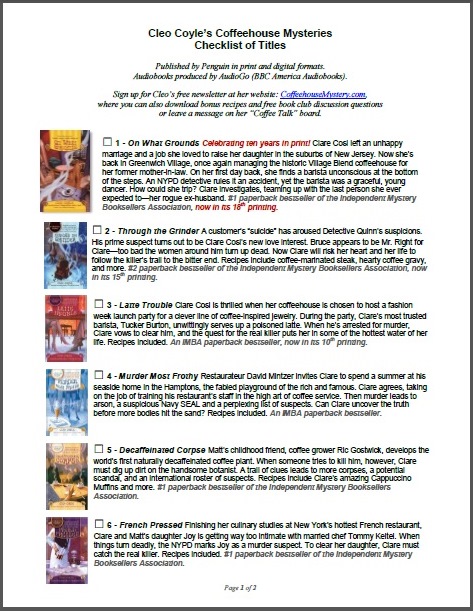 For a free checklist of the Coffeehouse Mystery books in order click here.
---
WHO IS
CLEO
COYLE?

To read Cleo's
essay "Brewing
up Murder"
The essay
appeared in
the Quarterly
Issue of Mystery
Readers Journal
---
To read
Cleo Coyle's
WIki Entry
Click Here
---
American
University
Magazine
interviewed
Cleo Coyle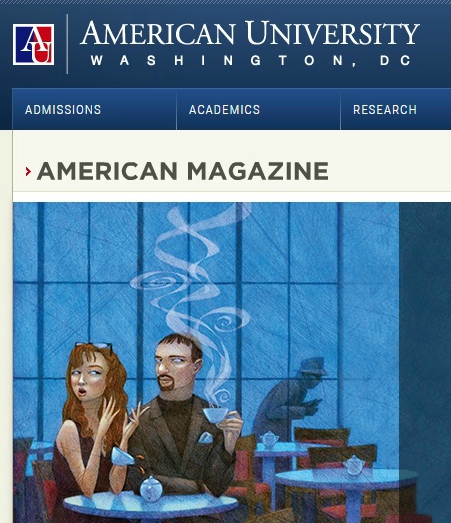 ---
**NEW**
INTERVIEW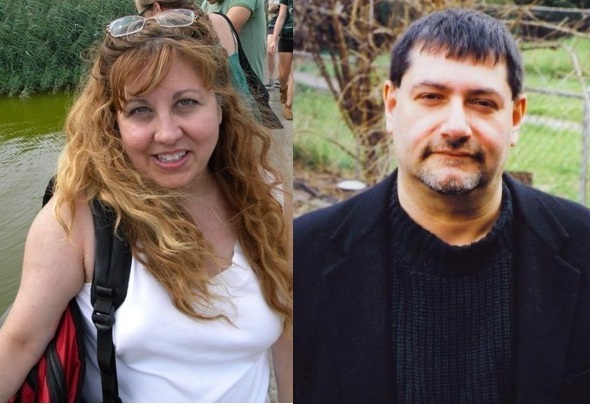 *NEW*
Cleo Coyle Interview, Click Here to read it at the award-winning blog: Lesa's
Book Critiques
*
---
What is a
cozy mystery?
The Cozy
Mystery
List tells you!

Click here
to learn more...
---

Gumshoe
Review
Interviews
Cleo Here
---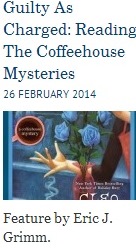 Sprudge.com
is the "most popular
coffee publication
on the planet."
Read Cleo's
interview with
Sprudge by
clicking here.
---
LIBRARY
THING
Hosted a chat
with Cleo.

Read it by...
---
A BLOG
POST FOR
WRITERS:
Read Cleo's
Guest Post at
Mystery Writing
Is Murder

"Genre Blending
and Your Character's
Love Life"
Click here
to read.
---
Cozy Murder
Mysteries Blog
Interviews
Cleo
---
Fun Foodie
Book Resort
Interview
with Cleo
Here.
---

Cleo's Q&A
with the
Hartford
Examiner


---
FREE
READING
GUIDES

COFFEEHOUSE
MYSTERIES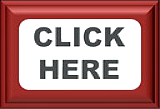 Book Club
Discussion
Questions
---
How to Clean
Your Drip
Coffee Maker...
Your best tasting
cup of java will
come from a clean
coffee maker!
*
*
For more coffee
tips, scroll down
this left column...
---
NYPD DET.
MIKE QUINN'S
BEAT
Click » NYPD: Official Website for New York's Finest
Click » NY Crime File (Daily News)
Click » Police Blotter (NY Post)
---
How to Make
Cuban Coffee
CLICK HERE
for video
* * *
For more
info on the
Moka Express
stovetop pot
used in the
above video,
---
*Starred Review*
~Library Journal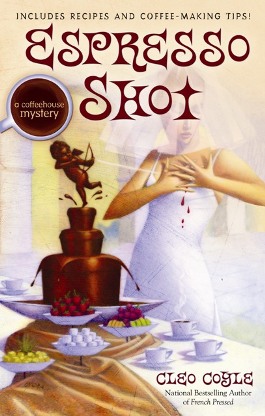 To learn more
or buy...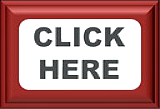 CLICK HERE
TO READ A
FREE EXCERPT
---
How to Make
Coffee in a
French Press
---
Cleo's Past
Coffee Pick was...
Kafe Lespwa
"Coffee of Hope"
from Haiti

Click here to
visit Just Haiti.org
and sample the
coffee for
yourself!
A
Good
Cause!
See more of
Cleo's past
coffee picks
by scrolling
down the
right column.
---
Publishers
Weekly
Bestseller
LEARN MORE
OR BUY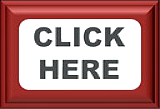 "Fun and gripping…"
~ Huffington Post


"Some of the most
vibrant characters
I've ever read."
~ Mystery Scene


"This one will keep
your cup
piping hot."
~ Kirkus




vif
---
Welcome to Cleo's
Coffee Talk
Message Board!
TYPE YOUR POST BELOW.
HIT THE SAVE BUTTON.

Readers are also welcome to
"Friend" or "Follow" Cleo on
Facebook by clicking here.


You can also e-mail Cleo at this address...
CoffeehouseMystery@gmail.com

jazzy egg * donut egg * haunted egg
July 20, 2009
Re-Reading the Series
I've been having withdrawls from the coffeeshop so I've started re-reading the series. It's that or take up biting my nails. Glad to know that Espresso Shot in paperback comes out in October. Obviously, I can't wait. I like how you portray New York. So much so that I plan to take a short vacation there next year. Of course, the other reason is to check out NYU School of Nursing. Hey, some of us have alterior motives. Thanks for the great books.
—Christie of Florida,
future Nursing Student
Cleo's reply:
Hello (soon to be) Nurse Christie! It's awesome that you're re-reading the CM series! If you take that trip to New York, send me a pic of your smiling face at a New York spot, and post it on my Home page! You can send a digital picture via e-mail to www.VillageBlend@aol.com
(I know I should link into all this social networking stuff to allow people to post pictures, etc., but the rebel in me just likes maintaining my own little piece of the planet right here, my way. For now, anyway! Lol!)
Wishing you java joy
& the very best of luck in your studies!
Cleo
FYI - the ES paperback edition that Christie mentioned will be available in stores October 6 (maybe on some shelves a week earlier?). Anyway, you can pre-order from Amazon by clicking below...
July 19, 2009
Thanks for the break
My three-year-old daughter is handicapped and has global delays (she had a big seizure this morning, I have spent the whole day glued to the sofa with her) so I really, REALLY need the diversion of a good mystery.
You were there for me when she was in the NICU for 4 months; you were there when she had all of her operations (I lost count after 5). I even like reading the recipes. I collect cookbooks and read them as if they were novels (but I never actually make anything new).
My life took a bad turn I did not expect and many of the people I thought were my friends blew me off because they don't want me to think I can stick my daughter on their normal kids. Authors don't know (or probably mind) they are being read inside a hospital or in the aftermath of a seizure episode and the books don't run inside their house so they don't have to say "hi" to me.
Thank you for providing me with a few R&R moments; without you and your colleagues the stress would probably have killed me and there would be no one to care for my daughter.
—Karen
from Pennsylvania
Cleo's reply:
First of all, I believe that prayers and good thoughts are an active and powerful force in this universe, and you and your daughter are now in mine. I ask anyone reading this to keep you and your daughter in their own good thoughts and prayers—if only for a few silent moments. It matters. It truly does.
I didn't grow up in a very pretty or easy world. I went to public school in a steel town outside of Pittsburgh, PA. My grandparents were dirt poor immigrants to this country, and I was lucky to grow up with more than them: indoor plumbing, a public education, no fear of going hungry.
My parents were good, hard-working people. But they were not educated. My dad was a steel worker, my late mother, who died of cancer and whom I still bitterly miss, was a telephone order clerk. Suffice it to say I was given no "entrée" into New York City when I came here twenty years ago: no money, no connections, no clue! Lol! One thing I did know. One thing I still know...
When life is not easy, when one is suffering daily, as you are... When one is an over-worked or worried mother... When one needs inspiration, a laugh, a mental escape to a place that doesn't worsen the pain and despair...
Those are the readers for whom I know I'm writing. And when I hear that what I'm doing is working, taking you away, giving you a break or a laugh or another world to escape to...I know I'm on the right track. It helps me to keep going, to keep writing.
So thank YOU, Karen, for your heartfelt words and for the courage and heroism you are displaying in your own life.
"If faith is scarce,
it is because there is too much selfishness in the world, too much egoism. Faith, in order to be authentic, has to be generous and giving. Love and faith go hand in hand."
~Mother Teresa from her book -
In My Own Words
Thank you, Karen, for the example of love and faith and sacrifice that you are showing to your daughter and all of us. Thank you for taking the time and trouble to post that amazing, heartfelt note.
It's not much to offer, but I would really like to give you the gift of my new book. If you privately e-mail me, we can work out the details. Please, please do. It would make ME so happy to give you something back!
My e-mail: VillageBlend@aol.com
May God bless you
and especially your daughter,
~Cleo/Alice
July 19, 2009
Can't wait to read Espresso Shot!!
I have found my local library again, this time with my 12 and 3 yr. old!! While the 12 yr. gets lost in vampires and comics, myself and the 3 yr old get lost in the "tot" section (as big sis calls it!) Since connecting to the most extrodinary building in any town or city I have read 5 authors complete works in 2 months time!
I happened to stumble upon your little collection. I picked up book Latte Trouble thru French Pressed and read them in 3 days!!! I ABSOLUTELY LOVE your style!! You are now on my list of favs!!
I can't wait til our library gets Espresso Shot and HOPE they get Holiday Grind before '10!! I was so excited to see you have another seris and PRAY our library has
them as well!! Keep up the GREAt work and keep those coffe recipes coming!! My husbands' the big coffee drinker and we will be trying out the recipes this weekend! Love ya!!!
~April G.
Cleo's reply:
Hi April & a java shout-out to your husband, too! Thank you for posting. Your wonderful library story brought many memories back to me.
I grew up in a steel town outside of Pittsburgh, PA. There were no bookstores in my town when I was the age of your children, so my only source for reading new books was either my public school's library or the "book mobile."
I just loved that little bus filled with books. I can still remember reaching for the big picture books on the shelf, being so proud of my little library card.
And when I first set foot in the massive Carnegie Library (located in the Oakland area of the city of Pgh.), I thought I'd entered a cathedral - with all the polished marble and quiet rooms.
Thanks for bringing those memories back today, April! I'm so glad you're enjoying my books. Come on back anytime to post your thoughts.
Sending you java joy and a
*virtual* plate of fresh-baked
brownies for your kids!
~Cleo Coyle
July 18, 2009
Enjoying the coffeehouse Mystery series
I am really enjoying this series, so far I have only read the first two, but as I am a librarian in a small rural libray, I am purchasing the books one at a time, so I can read them.
I am redecorating my back porch to look like a coffee house!
Cleo's reply:
I (HEART) Librarians.
You are the keepers of the literary flame, which is why I'm always thrilled and honored to hear when a librarian like you is reading (and liking) my series.
How intriguing that you are redecorating your back porch to look like a coffee house! I would absolutely love to see a picture when it's done. Send it along to my e-mail box (with your first name and state if you feel comfortable sharing), and I'll post it on the main page as inspired CM decor!
VillageBlend@aol.com (Subject line: Note to Cleo)
Java joy to you always,
Cleo Coyle
July 16, 2009
Back from my summer vacation - Antique Coffee Grinder Mystery
Hi Cleo -
Went to Vancouver Island on summer Vacation and while there went to an antique store, you should have seen the size of this coffee grinder that was in there! I think it was from the 1800's but didn't ask. I took a picture for you to see but can't figure out how to put it on here so I'll send it to your email addy.
~Chelle
from Canada
Cleo's reply:
Thanks for the pic Chelle! As you can see I received it in my e-mail box and now posted it (above).
This antique looks too large to have been a home coffee grinder - it was most likely used by a shop or restaurant. It also appears to be cast iron and my guess (like yours) is that it was made and used in the late 1800s or early 1900s. I had fun Googling antique grinders to find anything like it - but this looks pretty unique!
I'll post it to my main page - see if anyone has any thoughts about its origin.
I hope you had a great vacation!
~Cleo
July 14, 2009
In Love With the Cofeehouse Mystery Series!
I just want to say that I am in love with your Coffeehouse Mystery series! I'm a sixteen year old coffee fanatic and I love to read. Every time Clare describes a coffee, I'm put in the mood to go and make a pot! So far I've only read three of the books (On What Grounds, Decaffeinated Corpse, and French Pressed) but I'm already excited for Holiday Grind to come out. Thank you for writing such incredible books.
-April E.
Cleo's reply: Hi April! I'm so happy that you stopped by to post. I'm especially thrilled to hear that you're sixteen. When I was your age, I first discovered some of my favorite authors, many of whom I'm still reading today. All I can hope for is that you're still reading me when you're my age! And I promise...
If you keep reading, I'll keep writing!
Sending my warmest
java wishes to you,
—Cleo Coyle
P.S. In thanks for stopping by my *virtual* Village Blend, I *virtually* baked you a big cookie. Eat and drink with joy, April...but definitely watch that coffee drinking, okay? Moderation is all. Don't go overboard. As Clare and Matteo would no doubt warn you: "Too much of anything is never a good thing!" LOL!
Cheers!
July 13, 2009
Copycat! - Fan fic from May 26th!
Hey I suggested something similar to the fan fiction post on a May 26th post on this very message board. It wasn't nearly as elaborate, but I deserve an honorable mention. Don't you think?
RE-POSTING THE ACTUAL FIRST FAN FICTION! - SHORT STORY VERSION...originally posted on this board May 26th
I just started reading your Haunted Bookshop Mysteries and I love them. I purchased one and read it within 24 hours and am now on Book 4. I don't know how Book 5 is going to turn out so I may be jumping the gun, but how are Jack and Pen going to get together if he's dead. I love that they can be together in her dreams/his memories, but in many ways this series is sad because it seems like they don't have a future. Can Jack have a son he never knew about and be reincarnated into his grandson so he and Pen can date? Just a thought. I'm not trying to tell you how to do your job I just really want the characters to be happy. And you have (obviously) done a great job about making me care about the characters which is essential to me in just about any book I read. Just wanted to let you know how much I love the books, and was hoping I could get some feedback on the future of the series. Thanks for putting up with my kind of crazy.
Cleo's reply: Hey there! You certainly DO deserve an honorable mention! I have re-posted your post of May 26th (above). Because your post was unsigned, I wrongly assumed that you and CB were the same person! You need to sign your posts in some way - just a nickname or initial or your state or town so I know who is posting! Either way, you both had great ideas and I sincerely appreciate your affection for Jack and Pen (so does Jack). Now he's kind of frosted at me for screwing that up.
Wake up, baby.
You're sleepin' on the job.
On the contrary, Jack! I'm working all the time, writing characters like YOU! Jack? Jack? JACK!
Sorry. He's gone again!
Spirited best wishes to you,
Cleo Coyle
aka Alice Kimberly
(aka Jack's typist)
July 11, 2009
The First Official Haunted Bookshop Fan Fiction!
RE-posted with permission from Cleo Coyle's e-mail box: VillageBlend@aol.com
To: Cleo Coyle/Alice Kimberly
From: CB Smith, Renton, Washington
The ONLY way to settle the issue . . . Jack's a ghost, but he was fairly 'active' with the ladies as a P.I., so unless I've missed it, or he doesn't want to talk about it, Jack could be a (grand)father. Imagine if you will, a (grand)son growing up with the secret that the books and movies about Jack (his name, too) were about a man he never knew. He broods, he seeths, he can't hold a relationship.
When a PBS station in New York holds a telethon with all Jack's shows and promotes the books based on his life, he snaps, goes to the station and goes on the air, cutting Jack to ribbons. It causes a sensation, which of course makes it's way up to 'Buy The Book' and our heroine becomes involved in trying to understand why he's so angry and bitter. She contacts him and notes that her store is where Jack died, and however the plot develops, the man shows up. Plot develops, the guy is a seething cauldron (hmmmm, wrong series) of emotions, and Jack himself is having a fit.
Finally near the end of the book there is some type of altercation that leaves the man in a coma, and near death. Our heroine feels pulled in two directions; one that this dude deserved what he got, the second that this is a terrible way to go. Without thinking too much about it, because he's family to Jack, she puts the buffalo nickel in his hand. . . . Yep, he wakes up, and it's Jack in the flesh...Ta dah!!!!! Case closed, hearts, flowers, mysteries to solve - for two - and her son trying to and make sense of things with a guy who is WIERDLY familiar...and our heroine trying to explain the change in the demeanor of 'Jack'.
In case you hadn't noticed, I like the books. Grew up with Spillane and Hammer and my Dad joined the Police Reserves as a second job - for the fun of it... Ended up running the vice squad for a station in the south part of Kansas City. NOBODY messed with 'the man'.... His biorhythms (honestly) were a mixture of John Wayne and Jack Webb. Go figure . . .
Keep up the good work,
—CB Smith
Renton, Wa
P.S. I think, and others probably would agree, that my effort is a reflection of your ability to invest your characters with actions and emotions that readers can identify and relate to. ('Never use a preposition to end a sentence with' . . .right?)
Cleo's reply: LOL, CB! Congrats. You are the very first fan to create what I'd call fan fiction for Jack and Pen!
I have a great deal of respect and affection for fan fiction—even Michael Chabon, winner of the Pulitzer Prize, said: "...all fiction is fan fiction..." And so it goes. Writers can't help but be heavily influenced by stories and authors who've come before; and that's why I take my fedora off to you for thinking through a way for Pen to physically have Jack in her life.
That said, I must make clear: The scenario you've presented will not be happening in the series. I have other storylines in mind for Jack and Pen, but I am truly impressed with how you thought this out. And I want to thank you for taking the time and trouble for letting me know. One thing I believe about the power of storytelling: When readers feel so strongly about the characters that they begin to take on a life of their own (as in the storyline you've created), then the writer must be doing something right. Thanks for the validation, CB, you made my day.
Warmest wishes,
—Cleo Coyle
(aka Alice Kimberly)
P.S. Pen would probably brain me for rejecting your Jack-gets-physical scenario. Who knows. If Jack starts haunting me, I may break down and write it your way! Stay tuned...
July 11, 2009
Love the Coffeehouse and Haunted Bookshop stories
I love your books the Coffeehouse Mysteries with Clare and the other characters as they interplay with each other and off of each other thanks for an excellent read, and I also enjoy the Haunted Bookshop stories as well I have read all of the books in the series keep them coming
thanks
ken kirk
Cleo's reply: Hi, Ken Kirk! You aren't by any chance related to this guy, are you?
Sorry. Had to ask. (I'll be you get that all the time.) Thank you for letting me know that you're enjoying the books. I'm always, always thrilled to hear from readers.
I hope you'll make this the first of many return visits to my *virtual* Village Blend Coffeehouse. And in thanks for dropping by, I've whipped you up a *virtual* plate of Italian cannoli.
"Leave the gun. Take the cannoli." remains one of my all-time favorite FOODIE movie lines!
Warmest java wishes,
Cleo Coyle
July 11, 2009
Love your Ghost & Mrs. McClure books
I've been glued to your books for the last week. I haven't read such a fun and witty murder mysteries since Agatha Christie. I'm on your last book The Ghost and the Haunted Mansion.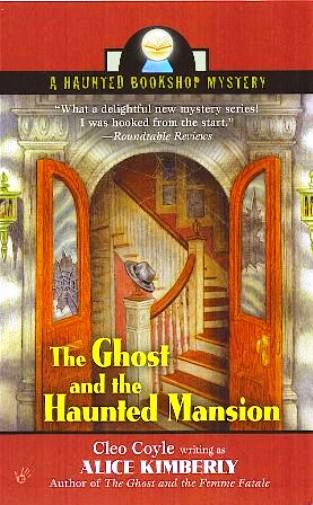 Needless to say I won't be doing anything today either. Can't wait to the next book!
Respectfully,
Denelle Manick
Cleo's reply: Hi, Denelle! What a lovely post. You absolutely made my night even mentioning me in the same sentence as the late, great Agatha.
Ms. Christie remains a steadfast role model for any woman who sets out to make her living by the pen—and speaking of "Pen," I'm thrilled to hear that you're a fan of my Jack and Pen "Haunted Bookshop" series . . . Wait, one second . . . I have Jack in my ear (just like Pen he tends to haunt me at unexpected times.)
What's that, Jack? He wants me to type you a message...
"Tell that dame she's aces in my book.
And let her know she can drop by our
joint anytime. Okay, baby, got that typed?
Good...abysinia..."
And there he goes!
Well, Denelle, you heard Jack. Drop on by anytime.
Spirited wishes to you,
Cleo Coyle
aka Alice Kimberly
(aka Jack's typist)
July 9, 2009
Boo!
Hi Cleo any news on the new Jack book yet? I'm going through spook withdrawl :-)
Chelle
Vancouver, B.C., Canada
HELLO CANADA!
BOO 2 U 2!!!
Cleo's reply: HI, Chelle! Houston, we have a title! But I can't share it yet. Sorry!! In the coming months, I promise to tell you more about my new Haunted Bookshop Mystery (aka the sleuthing adventures of Penelope, independent bookstore owner, and the ghost that haunts her shop: hard-boiled P.I., Jack Shepard)...just can't do it yet!
I must say, however, that just knowing you're out there waiting for it makes it all the more inspriing for me to write it!
—Cleo
P.S. Privately: no worries on the bookmark story. I knew exactly who you were talking about - very nice that you did that. Cheers!
July 8, 2009
Espresso Shot as Paperback
Thanks, Cleo, for hearing me beg for a paperback. It will look that good in my collection. :-)
Cleo's reply: LOL!
July 6, 2009
Book Signings
Are you going to be at any book signing events within the next year? Does Espresso Shot come in paperback? I have all in paperback and would like to have them all match.
Thanks you,
LAS
Cleo's reply: Great question, LAS. My most recently published Coffeehouse Mystery, ESPRESSO SHOT (which is now available in hardcover) is going to be published in a mass market paperback edition this October—the exact date for in-store sale is October 6.
If you're an online shopper, you can pre-order it now on Amazon or Barnes & Noble.com. Here's a quick link for anyone who wants to check it out...
PAPERBACK
EDITION!
FYI: The paperback edition will include a teaser for HOLIDAY GRIND...
As far as Book Signings: I am determined to throw coffee-tasting parties across the country for all of my readers one day. Right now, however, my writing schedule just won't allow the time away...
In the meantime, I'm honestly having the greatest time right here online, getting to know the people who are reading my books, and I hold out hope that I'll be able to meet my readers face-to-face, too, at the aforementioned coffee parties!
(If I do plan any signings or public coffee tastings at coffeehouses or book stores, I'll announce them here on the Web site and in my seasonal newsletter: My Summer newsletter is going out very soon.)
I'm also very excited about launcing a Twitter account to stay in closer touch with readers of my series, and I'll be blogging once a week at a group "foodie" blog, where I can share more Coffeehouse Mystery-inspired recipes. More to come on all of that...
So stay tuned, LAS! Lots of exciting things coming in the next few weeks and month.
Thank you for your patience awaiting the paperback release of Espresso Shot, and thanks most of all for reading my books!
Here's a *virtual* latte art pour just for stopping by my *virtual* coffeehouse. Come on back anytime...
Warmest java wishes,
—Cleo Coyle
July 5, 2009
Books, books, and more books
I've pre-ordered Holiday Grind and picked up Laurie R. King's "The Language of Bees" and inhaled it, arriving at the end of the book in a frenzy of anticipation for the next book. I'm not impatient, no sirree bob, not in the least (hey, why are you reading this? Shouldn't you be chained to your computer, writing new books for me to inhale???).
I am delighted to announce that I have a pair of hummingbirds nesting near my house. They come check out the feeder and the hanging baskets every evening. Hopefully they'll hatch some babies that come back with them next year.
~Nurse Judy
Cleo's reply: Howdy, Nurse Judy! Happy Fourth! Your message and this reply will post on July 5th, but I'm writing it on the 4th - the day of my Queens' neighborhood's annual street fair. (Just love the Fourth in America.)
I hope you are enjoying the weekend—much deserved for someone who works as hard as you do.
RE: HOLIDAY GRIND
Bless you for pre-ordering!!
And, baby, I mean it! Every one of my books sold new is another chance for a struggling writer (like moi) to continue writing. Like the good checkout people say (as opposed to the ones who take your money and grunt): Thank you for your purchase!!!
Re: the hummingbirds: I also love the little animals! My fellow New Yorkers do, too. I'm constantly encounting animal lovers who put out food for the stray cats or adopt needy dogs out of the city shelters. There are many winged watchers and feeders here in the city, as well.
My husband and I have a feeder on the tree in front of our rowhouse for the wild birds in our area, and despite living in the big, bag concrete jungle, we see so many beauties here—red cardinals, bluebirds, sweetly cooing morning doves, even cawing crows, and the occassional white gulls who wing their way in from the Atlantic. (Sappy me: I always think of Jonathan Livingston Seagull when I see their regal white wingspans.)
Thank you for bringing me the reminder of the beauty of birds today! And thanks especially for your support of my mystery series. I can't wait for you to read Holiday Grind and hear your thoughts!
Yer fellow feathery
friend lover,
—Cleo
July 4, 2009
Re: The 3Lanes
Your idea is great! Will Get back soon with more info via email.
Cleo's reply: Glad to hear it! No rush and Happy Fourth!
July 2, 2009
Love the dancing ghost!
Howdy Cleo, The 3Lanes think your "Frightening" ghost on the June 24th posting...Love Jack Too! (and the rest of the Haunted Bookshop Series).
I had to stop in my post to fix some zucchini for Crystal, she realized she is hungry (and she is writing!)
Cleo's reply: Howdy back to my favorite Texas family - the Lanes!
HOWDY BACK,
AMARILLO, TEXAS!
So happy to hear Cyrstal is writing. Awesome! Thanks for dropping me the e-mail about the typo on my home page! All fixed now. Proofreading is so important. I'm horrified when I see typos in my books, and I don't mind a bit when readers let me know.
There was a terrible typo in my latest Coffeehouse Mystery: Espresso Shot. (I'm referring to the hardcover edition of the book. The paperback edition is coming out this October.)
Anyway, at one point in the book, the word "public" was not printed
as "public." The "L" in the word went missing, which made it a MOST unfortunate typo! (Also sort of hilarious.) Fellow CM reader, Mary T., let me know about that one!
In any event, it WILL be fixed in the paperback version of the book when it comes out this October (at least I hope so)! Thanks again and...
Java joy to you, Catherine &
Bob, Crystal and
your furry friend Smokie, too,
—Cleo Coyle
Paperback edition
cover of
ESPRESSO SHOT
To pub: OCTOBER 6, 2009
Will include an exclusive
teaser for HOLIDAY GRIND
and fixed typos! (LOL!)
July 1, 2009
can't wait for holiday grind (and the rest of the books)
Hi, Cleo!
I'm new to the series and enjoying it very much. I'm currently reading French Pressed (my third, actually). Too bad that the local bookstores here in Cebu (in the Philippines) don't carry the series though I was very lucky to have found Latte Trouble, Murder Most Frothy and book #6 in a bargain bookshop. I'm looking forward to reading the rest of the books.
Maybe I'm getting ahead of myself here but I was thinking that it would be cute if in the future books, Matteo could ask Clare to... [spoiler deleted - see Cleo's note below...]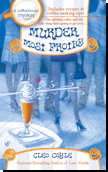 Or have they done that already? Haha - Haven't read books #1, #2, #5 and #7 as I'm still trying to locate copies here. But really, I'm enjoying your books (except for Joy sometimes..haha). Keep it up!
--Pachuvachuva, Cebu
Cleo's reply: Hi, Pachuvachuva! I am absolutely thrilled to hear that you are posting all the way from Cebu. Here is my "shout-out" to your beautiful island...
HELLO
I am also very happy to hear that you are enjoying my Coffeehouse Mystery series, with the exception of Joy's behavior! "Haha" is right. That girl just doesn't make very good choices when it comes to men!
I apologize for deleting a few lines of your post, but that's a compliment to you. The suggestion you made for Matteo and Clare is close to something I have planned for a future book and that's why I deleted it. I want it to be a surprise for the readers!
I'm so happy that you stopped by to visit me today and to tell me how you're liking my books. I hope you continue to enjoy Clare Cosi's sleuthing adventures. Come on back and post again anytime.
In thanks for stopping by my *virtual* coffeehouse, I'm serving you a *virtual* slice of authentic New York Cheesecake to enjoy with your next cup of coffee.
Sending java joy
to you across the big, blue Pacific!
—Cleo Coyle
For my armchair travelers out there:
"Cebu is one of the most developed provinces in the Philippines, with Cebu City as the main center of commerce, trade, education, and industry in the central, and southern islands of the Visayas. It has five-star hotels, casinos, white sand beaches, world-class golf courses, convention centers, and shopping malls. The UK-based Condé Nast Traveler Magazine named Cebu the seventh best island destination in the Indian Ocean-Asia region in 2007, eighth best Asian-Pacific island destination in 2005, and seventh in 2004."
—Quoted from the Wiki entry on Cebu.
To read more about you fellow
Coffeehouse Mystery reader's
home, Click here.
June 29, 2009
Christmas Reminisced
Hi Cleo,
[Re: Your new Coffeehouse Mystery: HOLIDAY GRIND...]
...Christmas in Vancouver BC, (I'm told) used to be the way you described New York City. Unfortunatly though lately we've been getting labled the "No Fun Coast" because they keep cancelling all the fun events due to the few people who make a nuisance of themselves and pick fights or get drunk ruining it for the rest of us. One of my dreams is to see New York one day and especially at Christmas, because of how I've seen it portrayed in books, on TV and in movies...
I remember Christmas in the country when I was a little girl. Crisp cold days spent walking in the woods looking for the perfect tree, flying down the tobaggon hill lined with prickle bushes full throttle wooping "WOOHOOO!" all the way down. Sipping on a big mug of hot chocolate afterward. Stringing pieces of popcorn onto long strings for the tree in our playroom and joining bright loops of construction paper to form more chains for the tree. Making Christmas cookies with Mom and getting icing all over ourselves in the process. (Mom to this day maintains that it's a miracle that there was enough icing for all of the cookies with all the finger licking going on)...
Driving around town looking at everyone's festive yard displays with the lights glittering on the snow. Going to see the Manger Scene infront of a church around the corner from us. Mr Harper singing Oh Holy Night at church with such chrystal clarity that not a single person (Children included) made a sound while he performed. Dad reading the christmas story and mom playing the carols on the church's old piano (we were the pastor's family) Singing Carols Christmas Eve around the family piano. Joining the Catholics for the Christmas Eve Service. Playing the part of a christmas gift and singing happy birthday to Jesus in the christmas pageant, I think I was a snowflake one year too.
After the Pageants Santa came and gave out goodie bags with candycanes, oranges, gingerbread men and Christmas coloured popcorn balls. I remember Christmas Dinners with our now lifelong friends as we didn't live near family. Building Gingerbread houses and making a mess of them too lol. Most important (to me anyway) was that final Eggnog with a Christmas Orange for bedtime snack Christmas Eve. (my version of milk and cookies) I always made sure I did that every year (I've never told anyone that before not even my mom) I never did believe in Santa, at least not in a physical sense anyway,) I believed and still believe that Santa is in all of us and we make him real by giving to people in need rather than taking.
Mom never taught us anything to do with Santa so I guess I came up with that on my own...Someday I hope to move back to the country again, and while I know it will never be the same as I remember it being as a kid, I'm going to do the best I can to make it as close to as good for any kids I might oneday have.
—Chelle
Cleo's reply: Hi Chelle! What a wonderful account of your Christmas memories! Thank you!
It's amazing how many of your memories are like my own--the sledding on the snowy hill, the decorating, baking, wrapping of presents. As we get older, the magic is often lost in the hectic pressure of tasks, trying to fulfill or take part in the *perfect* Christmas for our families and friends. Those ideas are part of my theme in HOLIDAY GRIND (to pub this November), Clare struggles to solve the slaying of a charity Santa who became her friend—and in the process she searches and eventually reaffirms within herself the reason for the season...
Thanks for sharing those wonderful memories - and I hope you enjoy the new book!
Warmest java wishes to my girlfriend up North,
Cleo Coyle
June 24, 2009
Note to Cleo
HI
I JUST HAPPENED TO PICK UP THE FRENCH PRESSED, AND WAS HOOKED HAD TO GET THE OTHERS AND START AT THE BEGINNING THEN REREAD FRENCH PRESSED. GREAT SERIES, FIRST TIME TO READ YOUR WORD, AND REALLY ENJOYED IT. LOOKING FORWARD TO MORE,
THANKS
ARLEEN
Cleo's reply: Hi, Arleen! I'm so happy to hear that you're enjoying the Coffeehouse Mysteries. (I know that sounds like a totally canned response, but believe me it's not. I'm always, always thrilled to hear from readers.)
French Pressed was a very special entry in the series, given everything that happens to my characters in that book (!): from Joy's being charged with murder to Clare's making a significant decision in the direction of her personal life. I also had a great deal of fun researching the background for French Pressed.
Pictured Left is
Executive Chef
Andrew Bales...
Chef Bales was a great help to me in my research. He gave me a tour of his kitchen, including the walk-in fridge, which you see pictured--and he answered countless questions for me, which gave me great insight into the life of a professional chef. (I posted an interview with Chef Bales on my Home Page. Just click over to the main page of this site and scroll all the way down. My Q & A with Chef Bales is close to the last post on the scroll...)
I'm so happy that you stopped by my *virtual* coffeehouse, Arlene. In thanks for posting, I baked you a *virtual* box of delish biscotti to enjoy with your next cuppa joe! Come on back now, y'hear?
Wishing you java joy,
Cleo Coyle
June 24, 2009
Jack and Pen's next adventure!
What is the release date and title of Haunted Bookshop #6. Please tell me!
Cleo's reply: Never fear, my Jack and Pen fan, you will hear more about the next Haunted Bookshop (#6) later this year! Be sure to sign up for my newsletter so I can let you know more in the coming months...
For anyone wondering what this discussion is about: I write a 2nd mystery series under the pen name Alice Kimberly. The Haunted Bookshop series seems to have charmed a lot of readers - and for that I'm thrilled and grateful.
Here are the books in order:
#1 The Ghost and
Mrs. McClure
#2 The Ghost and
the Dead Deb
#3 The Ghost and
the Dead Man's Library
#4 The Ghost and
the Femme Fatale
#5 The Ghost and the Haunted Bookshop
(Click here to go to my Haunted Bookshop page and learn more about the characters and storylines...)
Thanks for posting...
and for caring!
Warmest haunted wishes to you,
—Cleo Coyle/Alice Kimberly
June 24, 2009
gift of coffee !
For Mother's Day my daughter gave me a great gift....coffee. She found this place online..great coffee..and site too. and I love the coffee cup she gave me. Very different shape.
mary t
Appleton WI
Cleo's reply: Hi Mary T.! So happy to hear from my baseball-loving girfriend: Shout-out for you:
HELLO,
WISCONSIN!
Also grinning about your Mother's Day gift of coffee. Happy (belated) Mother's Day to you, by the way. And thank you for the link to GimmeCoffee.com - good site for ordering coffee and coffee-themed goodies like the cup you received as a gift (click here to see this cup in Gimme Coffee's online store).
Of course, this is
my motto every
day, too:
Gimme Coffee!
Warmest java wishes
and great to hear from you again,
—Cleo
June 24, 2009
Hi Cleo
Hi Cleo,
Just popping in to say hi and see how you're doing, can't wait for Holiday Grind I love books that take place at the holidays, somehow they seem more colourful than others do.
Question, why is it that coffee smells sooooo good but the taste is so different and bitter! Wish it tastes the same as it smells, that would be yum!
—Chelle from Canada
Cleo's reply:
Shout-out to my fave Canadian CM Reader! Hi Chelle! I'm glad you're looking forward to the holiday-themed entry in the series.
Here in New York the holidays create real changes on the city streets - ringing bells on every corner from the Salvation Army kettles, ice skating rinks filled with bundled up kids, twinkling lights everywhere you look, big Christmas trees and Chanukah lights, department store windows all fancied up, office workers dressed up for parties, street vendors selling warm chesnuts, and food, food, food - so many different ethnic groups here make special foods for the holidays.
I try to capture some of that feeling in HOLIDAY GRIND and Clare Cosi goes through the grinder in trying to solve a murder at that time of year. It was great fun to write her adventures and I had a delish time creating and baking the holiday recipes for the book - muffins, cake, cookies as well as the tips on making your own coffeehouse syrups and espressos and lattes at home.
Per your question about coffee - I love the taste of GOOD coffee. Like anything else when a product is fresh and of good quality it's delish. If cheap, old, or stale (pre-ground in tins, roasted badly, left too long before making) or handled wrong in the making - yuck - which is why Clare's job as a professional barista is a tough one. She has demanding customers and any one link in the chain of roasting, grinding, brewing, and serving the coffee could destroy the positive experience in her coffeehouse.
And then there are the delish coffee drinks made from espresso - mochaccinos and caramel lattes and, at holiday time, ginberbread and eggnog lattes - I could drink them all day (if they were zero calories, which of course they're not - which is why I'm a purist with espresso and drip coffee - a splash of half-and-half and I'm good to go).
Big news for you, Chelle! I recently gave an endorsement blurb to JoAnna Carl to use for the next book in her Chocoholic Mystery series! I'll post more about her book as we get closer to her release date. On a previous post, you mentioned that you were a big fan of her series and I thought you'd like to know!
Warmest java wishes to my girlfriend up North,
—Cleo
June 23, 2009
MoonDoggie coffee
Does anyone know how Moon Doggie Coffees are doing? I have not seen any updates. Hope they're still in business.
Cleo's reply:
Click here or on the link on my site to Moon Doggie Coffee (scroll down the right column and you'll see it) and you can see that they are still going strong--at least on the Internet.
I don't live near the physical coffeehouse in Northern New Jersey, but if anyone wants to give us an update on Moon Doggie, that would be great...
Their coffee looks awesome - they micro-roast their own - and they're on my list of coffees to sample soon...
Thanks for posting!
Java joy to you,
Cleo Coyle
June 21, 2009
An excerpt next month?! Holla!!
Thanks for the reply! I'm looking forward to the excerpt. Just one question: Are the Fish Squad in this book? You don't have to give anything away, just yes or no. Pretty, pretty please?
—Nicole PS—I totally agree with Nurse Judy's post—nothing beats Café Du Monde's café au lait and beignets—yum.
Cleo's reply: Hey, Nicole! Holla back! Thanks for posting. I am thrilled you like the Fish Squad. How can you not love giant lady cops who pack firearms and attitude? Can't give any details away about Holiday Grind just yet...but, I'm truly grinning from ear-to-ear that you find the FS as much fun as I do.
Lock and load, ladies,
—Cleo
P.S. For anyone not familiar with the Coffeehouse Mystery series, the "Fish Squad" first appears in Coffeehouse Mystery #6: FRENCH PRESSED and they appear again in CM #7: ESPRESSO SHOT...
Cheers!
—Cleo
June 19, 2009
Just finished espresso shot
* Spoiler deleted...*
I will be waiting for the next one to see what happens to my friend Clare. I have even thought about drinking coffee the way it is described in these books makes your mouth water!
—anw28
Cleo's reply:
Hi anw! Thank you for posting! I read your entire post, but I did have to delete part of it to avoid giving away the ending of Espresso Shot - LOL!
The next book in my series is coming out this November (Coffeehouse Mystery #8 HOLIDAY GRIND), but many new readers are still catching up with the later books and will be reading #7 ESPRESSO SHOT (pictured) over the summer. I don't want anyone to fear coming to the message board and by accident reading a spoiler-- and I'm sure you understand this so I hope you're not upset...
Thank you for posting, I truly appreicate that you took the time and trouble, not only to let me know that you're enjoying my books but that you have an opinion about the characters.
I hope you enjoy the new book, too! Come on back again to my *virtual* Village Blend anytime! In thanks for stopping by, I baked you a *virtual* chocolate croissant to enjoy with your next cuppa joe!
Warmest java wishes,
—Cleo Coyle
Click here
to learn more about the Coffeehouse Mystery novels.
To purchase the books,
click here
or
here
or
here
.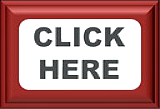 ---
Clare Goes to
Washington!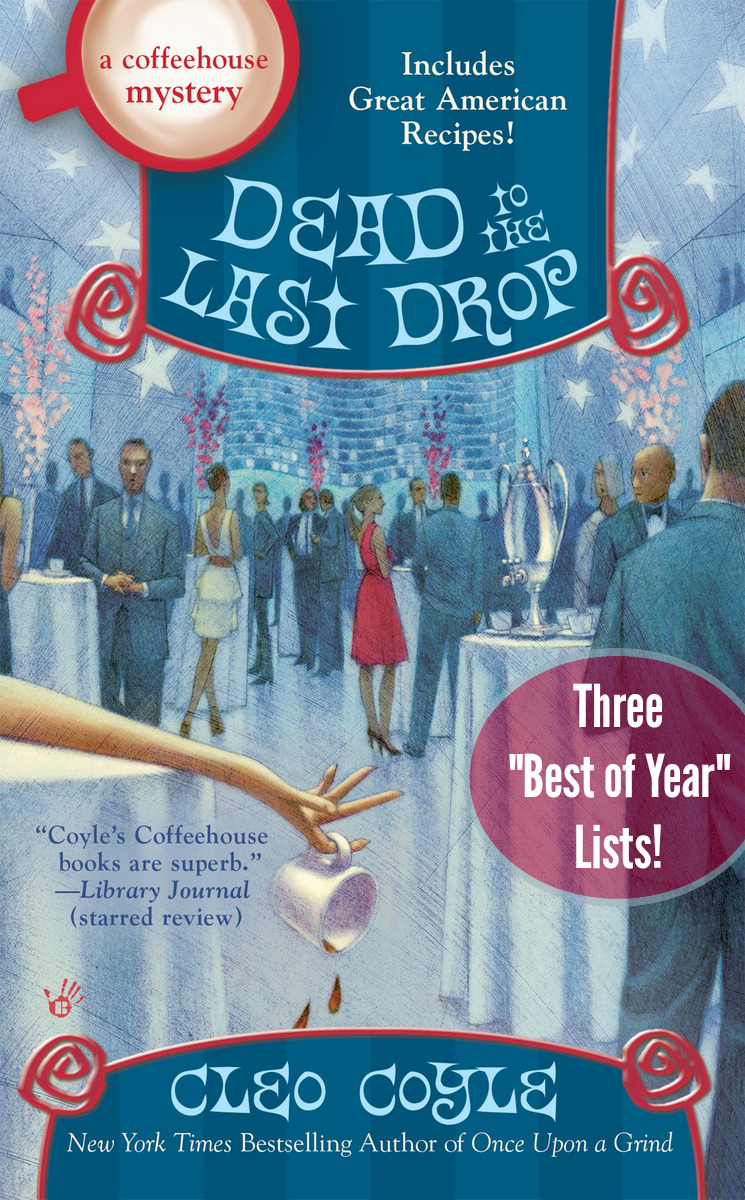 Dead to the
Last Drop
National Bestseller
3 Best of Year Lists!
TO LEARN
MORE or BUY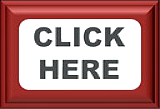 With an appendix of
amazing recipes...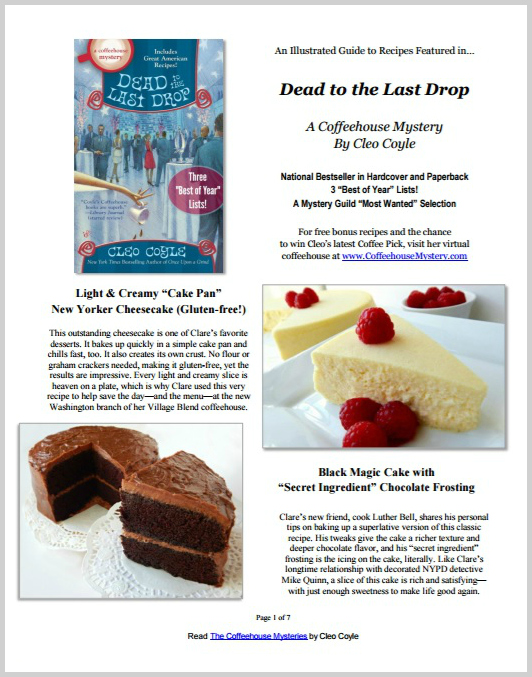 ---
FREE
READING
GUIDES

---
---
It's Official!

Now a
BESTSELLER
in paperback!
#3 bestselling
paperback mystery
at B&N Stores
Nationwide!

Cleo's 10th
Coffeehouse
Mystery
Murder
by Mocha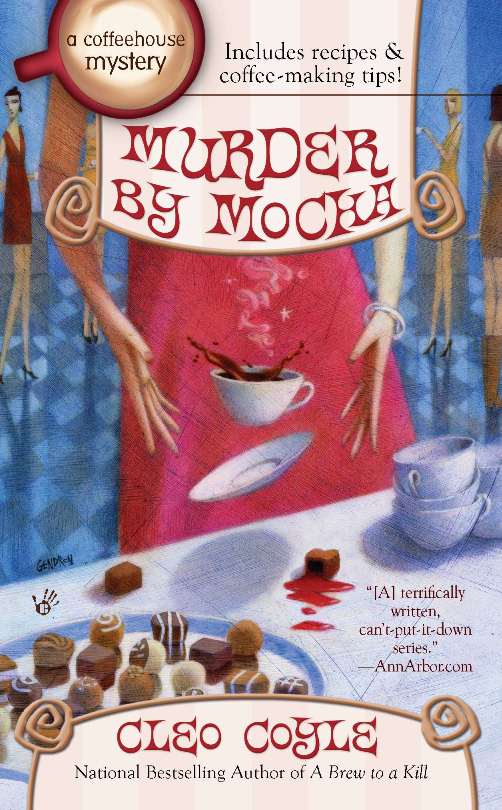 4 Year-End
Best Mystery
Lists!
This bestselling
hardcover is
now reprinted
in paperback,
and a...

TOP-10*
Mystery
Bestseller,
Nationwide!

*Barnes & Noble
*
Includes
Chocolate
Recipes!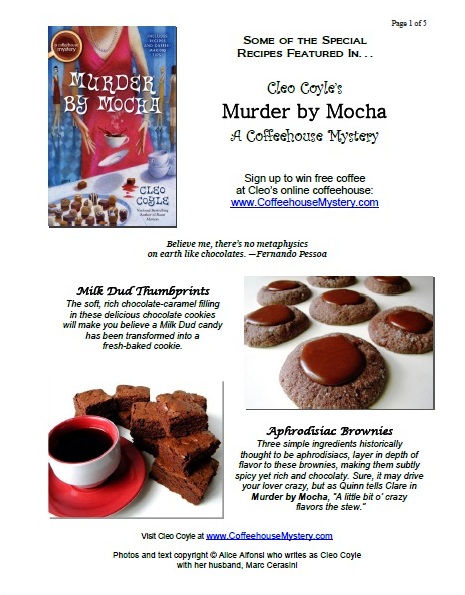 This is a
PDF document
and will take a
minute to load.
"...a tasty tale
of crime and
punishment
lightened by
the Blend's
frothy cast of
lovable
eccentrics."
~ Publishers
Weekly


---
Read
with joy!

~ Cleo
---
Arson leads
to murder
in...
ROAST
MORTEM

Named as a
"Favorite Book
of the Year!"
Reviewer's Pick
~ Bookreporter.com
Now a
National
Mystery
Bestseller!*
A deliciously
thrilling
culinary mystery
that's also a
tribute to
firefighters...

See some of
Roast Mortem's
featured recipes by
CLICKING HERE.


---
---
#1
Bestselling
Paperback
French
Pressed

#1 Bestseller
Independent
Mystery
Booksellers
Association
April 2008
---
Caffeinated
Cheers

to
COUNTER
CULTURE
COFFEE
"Top Innovator"
DETAILS magazine named Counter Culture Coffee as #1 (of North Carolina) among five industry "innovators creating coffees that have the complexity of fine wines."
I'm a big fan of Counter Culture and have written about them on this site and in my books. Read my Coffeehouse Mystery: French Pressed or scroll down this column to my "Coffee Pick" list.
Says Counter Culture: "We hope that such media coverage helps spread awareness that coffee can not only be an authentic, delicious food experience, but also a conduit for community, sustainable agriculture, and cultural exchange."
~ Cleo
---
A
#1 Bestselling
Paperback
Decaffeinated
Corpse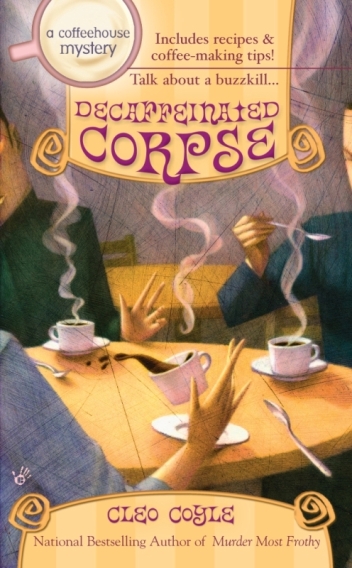 #1 Bestseller
Independent
Mystery
Booksellers
Association
July 2007
---
BULLETS
ON THE
BEACH
Murder
Most Frothy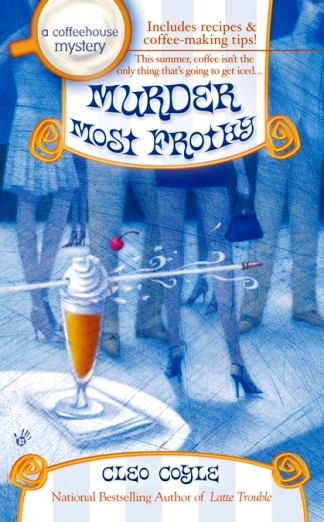 Murder Most Frothy
Cleo's 4th Coffeehouse Mystery gave her amateur sleuth, Clare Cosi, a summer job as a "coffee steward" at a posh new eatery in the Hamptons, the fabled seaside escape for New York's rich and famous.
When a co-worker is gunned down, she's on a case that leads her to strange clues on the beach, a rogue Navy SEAL, and a suspicious manager at the restaurant where she's pouring gourmet cups of joe...
NEW YORK
HAMPTON'S
COFFEE CO.
CLICK HERE to visit some real coffee peeps who work hard to give the Hamptons folks a great cuppa joe.
* * * * * *

And
just for fun...
Peter Pans

"Overstaying the
Hamptons Party"

New York
Times
Click below to read a past Times feature about "house shares" in the Hamptons and men who try to keep the postcollege "boys of summer" party going decades after their undergrad days. Shades of my character Matt Allegro? Hmm...
---
2010 WORLD
BARISTA
CHAMP
Mike Phillips, our U.S. Barista Champ, finished among the top 3 baristas in his first World competition, held in Atlanta, Georgia. The following year, in Olympia, London, he won FIRST PLACE and is now THE WORLD CHAMPION FOR 2010! Way to go, Mike!

How did he get there? "I really care about coffee and the entire chain of things, from where the coffee is grown and processed, all the way to the shop where it's prepared and the customers who enjoy it."
Mike worked at Intelligentsia Coffee & Tea when he won the barista competitions. To virtually visit the store, click here.
*
---
Java Master Gives
Tips on Making
the Perfect Cup
Italian-born Gennaro Pelliccia is responsible for the taste of the 108 million cups of Costa coffee sold in Britain each year. His policy with Lloyd's of London insures his tongue for 10 million pounds!

Click here to read Mr. P's tips on making a great cuppa joe...
FREE
EXCERPT!
for Cleo Coyle's
2nd series...
Haunted
Bookshop
Mysteries
THE GHOST
AND THE
HAUNTED
MANSION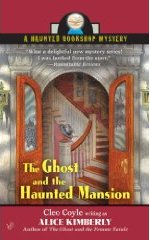 * National Mystery
Bestseller!
Independent Mystery
Booksellers Association
Meet the ghost at...
* A Fresh Fiction
Fresh Pick!
Click here
to read a
Free Excerpt

---
Want to Grow
Your Own
Coffee Plant?
Thanks to CM reader Linda for posting info about where to buy coffee plants and seeds. Click here to go to the coffee seed catalog page and scroll down. Look for the "coffea" plants listed in ITALIC alphabetically.
Coffea arabica
Coffea catura
Coffea kona
Linda also says: "Gurney's Plant and Seed catalog has small coffee plants for $8.95 each. Click here and look for item # 11295 for coffee plants."
---
WAKE UP AND SMELL...
THE CANVAS!
"I started painting with coffee because I wanted a cheaper medium that was accessible to me," says Filipino artist Sunshine Plata. A tube of oil paint costs at least 500 pesos ($11), while a jar of instant coffee is only around 150 pesos ($3). Click here to read more about Sunshine and her coffee art.
---
Caffeine
Myths
A New York Times story by the amazing Jane Brody examines coffee and health, click here to read more. (I learned a lot about the myths of caffeine!)
*
Click here to read about a Harvard study that shows coffee's link to preventing heart disease.
*
Click here to read how a cup of coffee a day may offset Alzheimer's disease.
---
In Memoriam
Sheena
2.21.2009
---
Ethiopian Coffee Ceremony!
Yes, like the Japanese with their tea traditions, the Ethiopians have a very special way of enjoying coffee. Click here to learn more!
---
Coffee Health News!
Coffee May Boost Memory
in Older Women
Women older than 65 who drank more than three cups of coffee a day — or the caffeine equivalent in tea — showed better memory retention than men, a French researcher reports. To read more in a Scientific American article, click here.
---
COFFEE NEWS!
Ethiopia announces commercial culitvation of low-caffeine coffee plants! Ric Gostwick's "dream" coffee from Decaffeinated Corpse is no longer fiction! To read about this amazing breakthrough, click here.
---
AND NOW
FOR SOME
OF CLEO'S
PAST
COFFEE PICKS...
---------------------------
SEPTEMBER '07
Cleo's Coffee Pick:
MAGNOLIA GRILL BLEND
With the tip of a chef's hat to the married couple who run Magnolia Grill, Cleo's coffee pick for SEPTEMBER 2007 was Magnolia Grill Blend sold by Counter Culture Coffee roasters.
---
OCTOBER '07
Cleo's Coffee Pick:
GOMBE RESERVE
Cleo's pick for OCTOBER 2007 was Gombe Reserve sold by Green Mountain Coffee Co. and endorsed by Dr. Jane Goodall.
---
NOVEMBER '07
Cleo's Coffee Pick:
MAJOR DICKASON'S BLEND
In tribute to the late, great Alfred Peet, Cleo's pick for NOVEMBER 2007 was Major Dickason's Blend sold by Peet's Coffee and Tea. To read Cleo's past featured article "Alfred Peet and the Birth of Coffeehouse Culture" as well as the article after it about the Major Dickason coffee blend itself, go to Cleo's article archives by clicking here and scrolling down.
---
JANUARY '08
Cleo's Coffee Pick:
"YIRG" - ETHIOPIAN YIRGACHEFFE
Cleo's pick for JANUARY 08 was Ethiopian Yirgacheffe sold by Counter Culture Coffee Company. This coffee was also featured in Cleo Coyle's Coffeehouse Mystery: FRENCH PRESSED.
---
FEBRUARY '08
Cleo's Coffee Pick:
RWANDAN VILLAGE BLEND
Cleo's FEBRUARY '08 pick was Rwandan Village Blend sold by Land of a Thousand Hills Coffee Co. To read Cleo's archived article on this coffee, click here and scroll down.
---
MARCH '08
Cleo's Coffee Pick:
KENYA
Cleo's MARCH '08 pick was Kenya, sold by Counter Culture Coffee, Co. and Peet's Coffee. This coffee was also featured in Cleo Coyle's Coffeehouse Mystery: FRENCH PRESSED.
---
APRIL '08
Cleo's Coffee Pick:
PURPLE PRINCESS
Cleo's April '08 pick was the amazing "Finca El Puente" from a coffee in Honduras nicknamed "Purple Princess" by the coffee director of Counter Culture Coffee of Durham, NC. This coffee was also featured in Cleo Coyle's Coffeehouse Mystery: FRENCH PRESSED.
---
MAY - JUNE '08
Cleo's Coffee Pick:
PAPUA NEW GUINEA
Cleo's June '08 pick was the "Jamaica Blue Mountain" of the South Pacific. An award-winning coffee grown on the exotic island of Papua New Guinea (north of Australia).
---
JULY - AUGUST '08
Cleo's Coffee Pick:
SOLAR ROAST COFFEE
Cleo's July - August '08 pick was Solar Roast Coffee of Pueblo, Colorado, the only company in the world that roasts its coffee using solar energy! Meet Dave and Mike, the two brothers who invented this one-of-a-kind solar roaster, and learn how you can purchase their delicious coffees for yourself by clicking here or typing SolarRoast.com into your browser.
---
SEPT. - OCTOBER '08
Cleo's Coffee Pick:
JOE'S VIENNA ROAST
from the NYC coffeehouse:
Joe, The Art of Coffee
The September-October '08 pick was Joe's Vienna Roast, sold by Joe, The Art of Coffee café in Greenwich Village, New York, recently named one of the best coffee bars in the country by Food and Wine magazine (and one of Cleo Coyle's inspirations for her fictional Village Blend!). CLICK HERE to visit Joe online. (To read Cleo's archived article about the Joe cafe, click here.)
---
NOV. - DECEMBER '08
Cleo's Coffee Pick
BOUCHON BLEND
This smooth, delicious coffee is the House Blend served at Bouchon Bakeries, which are owned and run by award-winning chef Thomas Keller. This coffee was featured in Cleo Coyle's 7th Coffeehouse Mystery: ESPRESSO SHOT. It is blended and roasted by Equator Estate Coffee and Teas, a women-owned company based in northern California. Click here to visit the company and try their coffees for yourself.
---
JANUARY 2009
Cleo's Coffee Pick
NOT KOPI LUWAK!
One of the rarest coffees on the planet, Kopi Luwak is also one of the most expensive. Kopi Luwak was also a featured coffee in Cleo's 7th and most recently released Coffeehouse Mystery: ESPRESSO SHOT. To read Cleo's brief archived article on Kopi Luwak and learn how it got its hilarious nickname: "cat poop coffee," click here and scroll down.
---
SPRING 2009
Cleo's Coffee Pick
ROOSTER BROTHER's
LA MINITA ESTATE
(Costa Rica)
This outstanding single-origin bean is treated with love by the coffee team at Rooster Brother, a store for cooks housed in a historic Victorian building in Ellsworth, Maine. Master Roaster Gene (pictured) does a masterful job of bringing out the very best in this smooth, bright, delightful coffee with the kind of hints of citrus and berry usually found in high-quality African beans. Click here to visit George and Pamela Elias's Rooster Brother store online and order some of this superb coffee for yourself! (Thanks to Coffeehouse Mystery reader Bud Knickerbocker of Bangor, Maine, for suggesting it!)
---
MAY - JUNE '09
Cleo's Coffee Pick
BISHOPS BLEND
Creating blends is a culinary art, and I'm happy to report that the roasters for Bishops Blend have done a masterful job at creating theirs. The beans are roasted medium dark and the package came to me (via UPS) freshly roasted, beautifully oily, and smelling of chocolate. The coffee is perfectly balanced; and as it cools, the notes include a slight vanilla flavor and a touch of cinnamon. Even better, when you purchase a bag, a percentage of the money goes toward ERD, a charity that provides disaster relief around the world as well as enabling people in the poorest communities on our planet to climb out of poverty.
---
SUMMER 2009
Cleo's Coffee Pick
DALLMAYR PRODOMO
Imported from Munich, Germany
To learn about this beloved German coffee brand, including tips on where to purchase it in America, read Cleo's feature article by clicking here. This is an archived article and make take a minute to load.
---

FALL 2009
Cleo's Coffee Pick
AMARO GAYO
(Ethiopia)
roasted by
Gimme! Coffee
An exotic Ethiopian coffee sold by the outstanding roaster Gimme! Coffee, which takes pride in getting it to you expertly and freshly roasted. Visit the roaster by clicking here.
---
SPRING 2010
Cleo's Coffee Pick
FRENCH LAUNDRY
ESTATE BLEND
roasted by
Equator Estates Coffee
"Roaster of the Year"
~ Roast Magazine

This "chef's blend" was created especially for award-winning Chef Thomas Keller's world-renowned French Laundry restauant. The roaster is Equator Estates. Visit the roaster by clicking here.
---
Summer-
Fall 2010
Cleo's Coffee Pick
Kafe Lespwa
"Coffee of Hope"
from Haiti
To purchase this coffee
or learn more about it,
CLICK HERE.

To Read Cleo's
feature post on
this coffee, CLICK HERE
and scroll down

---
Spring-
Summer 2011
Cleo's Coffee Pick
Cops Coffee

COPS
COFFEE
"Midnight
Shift"
dark roast

"Your safest cup
of brew..."
---
Mocha Java
Blend

To learn
more or buy,
click here.
and...

Dancing
Goats Blend


To learn
more or buy,
click here.
---
Winter
2011 - 2012

Cleo's
Coffee Picks
from
Rooster
Brother

A boutique
roaster in
Ellsworth,
Maine
Costa Rica's
La Minita Estate

"The Lafite of coffees."
An amazing cup
of joe from


To visit the
Costa Rican farm
where this coffee
is grown,
click here...
To read more
about this coffee
or purchase it
for yourself,
click here.
and...
100% Kona
Coffee

Grade:
Extra Fancy

Grown by
Kona Star Farms
of Kona, Hawaii
To learn
more, click here.
NOW
SOLD OUT
---
Cleo's
Spring 2012
Coffee Pick
Brazil's
Poco Fundo
"Almond joy
in a cup"
Roated by
Seattle
Coffee Works
---
Cleo's
Summer 2012
Coffee Pick...
From the
"Coffee Goddesses"
of Maine
Bistro Blend
&
Fireside Blend
Roasted by
Carpe Diem
Coffee Roasters

To learn more
or purchase,
click here.
---
---
WIN COFFEE
---
---
---
FREE
READING
GUIDES

---