CLEO IS ON
FACEBOOK!


Click here to visit Cleo's Facebook Page. If you read her books, she will be delighted to have you "follow" her, which allows you to see, share, and even comment on her posts. While her Facebook "friend" list is presently full, she encourages you to "friend" her anyway, and she will make room for you as soon as she's able. See you there!
---
---
---
CONTACT
CLEO COYLE AT

CoffeehouseMystery(at)
gmail(dot)com
---
To learn
more or buy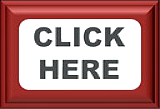 Or to find an
Independent
Bookstore
near you,

CLICK HERE.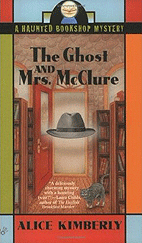 HAUNTED BOOKSHOP
MYSTERIES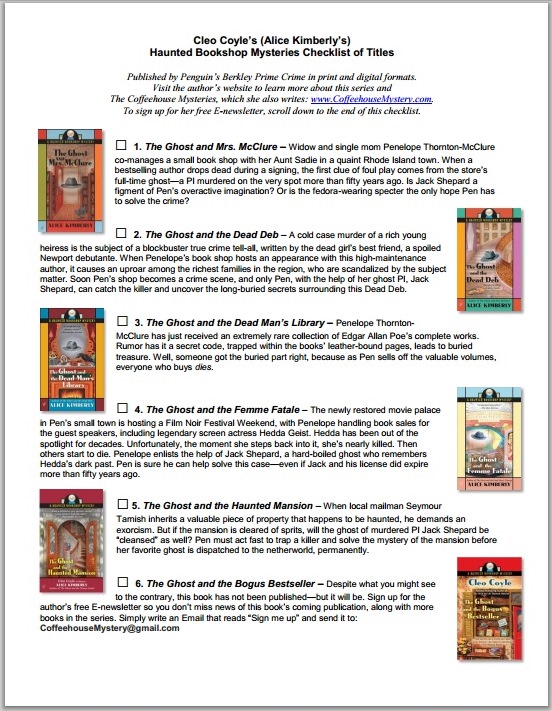 CLICK HERE
FOR FREE TITLE
CHECKLIST



---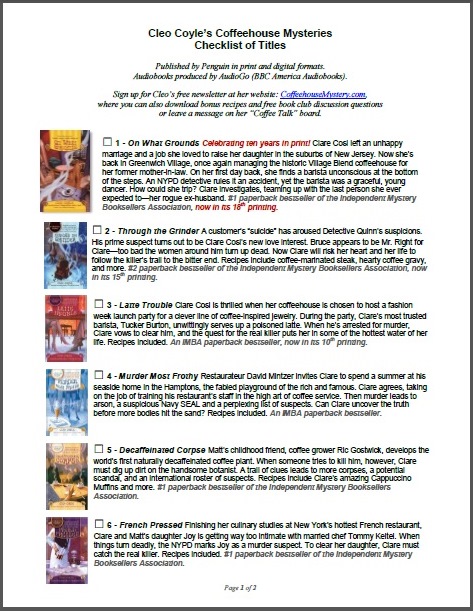 For a free checklist of the Coffeehouse Mystery books in order click here.
---
WHO IS
CLEO
COYLE?
**NEW**
FORBES
INTERVIEWS
CLEO COYLE


**NEW**

Click Here
to read the
Forbes
interview.
---
To read Cleo's
essay "Brewing
up Murder"
The essay
appeared in
the Quarterly
Issue of Mystery
Readers Journal
---
To read
Cleo Coyle's
WIki Entry
Click Here
---
PAST
INTERVIEWS
American
University
Magazine
interviews
Cleo Coyle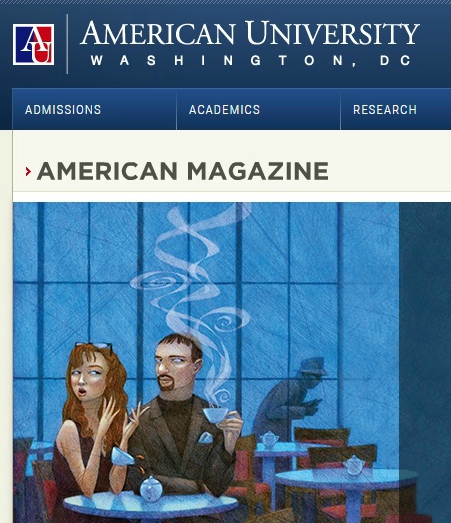 Another
Cleo Coyle
Q& A interview
with reader
comments
HERE
*
Older Cleo Coyle
Interview, Click Here
to read it at the
award-winning blog:
Lesa's Book Critiques

Older -
"Mists & Stars"
Cleo Interview
click here.
---
What is a
cozy mystery?
The Cozy
Mystery
List tells you!

Click here or
on the rocking
chair (above)
to learn more.
---

Gumshoe
Review
Interviews
Cleo Here
---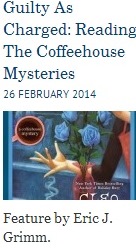 Sprudge.com
is the "most popular
coffee publication
on the planet."
Read Cleo's
interview with
Sprudge by
clicking here.
---
LIBRARY
THING
Hosted a chat
with Cleo.

Read it by...
---
A BLOG
POST FOR
WRITERS:
Click Here
& Read Cleo's
Guest Post
"Genre Blending
and Your Character's
Love Life"
at the
award-winning
blog:

Mystery Writing
Is Murder


---
Cozy Murder
Mysteries Blog
Interviews
Cleo
---
Fun Foodie
Book Resort
Interview
with Cleo
Here.
---

Cleo's Q&A
with the
Hartford
Examiner


---
FREE
READING
GUIDES

COFFEEHOUSE
MYSTERIES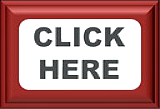 Book Club
Discussion
Questions
---
How to Clean
Your Drip
Coffee Maker...
Your best tasting
cup of java will
come from a clean
coffee maker!
*
*
For more coffee
tips, scroll down
this left column...
---
NYPD DET.
MIKE QUINN'S
BEAT
Click » NYPD: Official Website for New York's Finest
Click » NY Crime File (Daily News)
Click » Police Blotter (NY Post)
---
How to Make
Cuban Coffee
CLICK HERE
for video
* * *
For more
info on the
Moka Express
stovetop pot
used in the
above video,
---
*Starred Review*
~Library Journal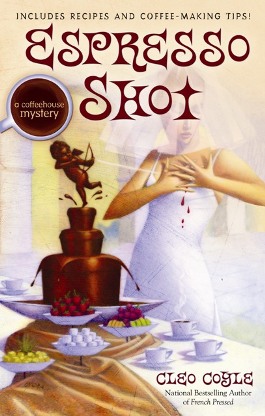 To learn more
or buy...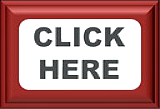 CLICK HERE
TO READ A
FREE EXCERPT
---
How to Make
Coffee in a
French Press
---
Cleo's Past
Coffee Pick was...
Kafe Lespwa
"Coffee of Hope"
from Haiti

Click here to
visit Just Haiti.org
and sample the
coffee for
yourself!
A
Good
Cause!
See more of
Cleo's past
coffee picks
by scrolling
down the
right column.
---
Publishers
Weekly
Bestseller
LEARN MORE
OR BUY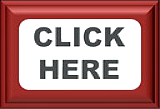 "Fun and gripping…"
~ Huffington Post


"Some of the most
vibrant characters
I've ever read."
~ Mystery Scene


"This one will keep
your cup
piping hot."
~ Kirkus




vif
---
AFFILIATE LINKS
This site is a participant in the Amazon Services LLC Associates Program, an affiliate advertising program designed to provide a means for sites to earn advertising fees by advertising and linking to Amazon.com. Your purchase, through these links, helps to support our writing work, while adding no extra cost to you.
---
We use cookies to improve your experience, and help us understand how you are using our site. By using this site, you accept our use of cookies. Privacy Policy
Welcome to Cleo's
Coffee Talk
Message Board!
TYPE YOUR POST BELOW.
HIT THE SAVE BUTTON.

Readers are also welcome to
"Friend" or "Follow" Cleo on
Facebook by clicking here.


You can also e-mail Cleo at this address...
CoffeehouseMystery@gmail.com
jazzy egg * donut egg * haunted egg * secret egg
July 26, 2007
Loving the website
Just wanted to drop another line(I was the inspired one) and say that I love this website and all the different avenues you can explore. I also love hearing the feed back from YOU, I think that is cool that you are in touch with your readers. And lastly can't wait for the next book the latest one was just as fun as the others.....Sam, a beach bum....
Cleo here. Hey, Sam! THANKS for your vote of confidence on the books and the site. I be tryin'. So I'm assuming you are a coffee-loving, mystery-reading surfer. Awesome, dude. Come on back for a cuppa anytime. In the meantime, here's a virtual cappuccinio and biscotti for your trouble. Stay cool!
--Cleo Coyle
July 24, 2007
Canadian Mystery Lover
hi Cleo I'm an avid mystery lover and you're books are one of 13 series on my shelves at home (maybe I should find another series that's a scary number lol) I don't drink coffee other then Iced in the summer. I didn't grow up with it though My mom while loving coffee gets sick while drinking it and didn't have it around much. I discovered that I like Medium blends dark and extra dark are way to strong for me. I'm thinking of getting myself a coffee machine and maybe some of those flavoured coffee syrups. Any advice for a newbie coffee drinker? I have an authors wall of fame of sorts in my home library with their pics and autographs. If I emailed you my snail mail addy would you be able to send me one of you so I can add it to my wall? thanks for taking time to answer and write these fun books. Rochelle in Vancouver Canada (P.S. my friends call me Chelle)
Cleo here. Hi Chelle in the great country of Canada! (If you're a fan of the series, we're definitely friends, so I hope it's okay to call you Chelle.) LOL on the 13th series. (I've found that 13 can be a lucky number, too!) Per the coffee...I like medium blends as well as dark, so more power to your preferences. As you know, medium blends have more caffeine, so I epsecially enjoy them in the morning. As far as a coffee machine, I don't have a fancy espresso machine in my home for two reasons: I can easily get espressos at nearby coffeehouses in NYC and I can't do them better. And the truth is that very few home espresso machines can produce the heat and pressure necessary to give you an excellent espresso experience in your own kitchen. I mostly enjoy drip or French press brews at home for that reason. If I want something stronger and really want an espresso but don't want to venture out, or I want to prepare a coffee latte or another coffee cocktail, I'll start with an espresso made on my stovetop with a Moka pot. I'm putting a photo here for you to see what I mean. These pots were invented in Italy in the 1930s by a man named Alfonso Bialetti. They're inexpensive and come in small and large sizes. If you want more info on buying an espresso machine CoffeeGeek.com recently posted a good article. here's the link. GUIDE TO BUYING AN ESPRESSO MACHINE. But, frankly, if you don't care for the taste of dark roast coffees, I'd venture to guess that espresso or coffee made in a Moka pot isn't going to float your boat. I'd stick with a good fresh medium roast in a drip machine or French press. I think syrups would be fun to try in your iced coffee. Put some coffee and flavored syrup in your blender and take it for a spin with some ice cubes and milk. To keep the coffee from getting too diluted by the ice, brew it double or triple strength, or make ice cubes out of the coffee itself. Try vanilla or chocolate to start and venture into other flavors if you dare! (I noticed raspberry and chocolate frozen lattes are big in NYC this summer.) Coffee syrups are available at many sites on the Internet. Amazon even sells them, just do a search on coffee syrup to find a flavor you like... Also...I am flattered in the x-treme that you'd want my pic and autograph. At this point in time, I don't have a press kit or photos to send out. For now, this Website is how I'll be keeping in touch with you and other readers--and any other curious visitors who might find the time to stop by for a virtual cuppa. I hope that's okay. If there's an author tour in my future, I'll be sure to let you know via this Website and my newsletter, and perhaps we can meet in person some day. Until then, come on back anytime to the virtual Village Blend! And thanks, Chelle, for your support of the series and the lovely things you said. It means the world to me.
--Cleo Coyle
July 24, 2007
Decaffers given reprieve
I was happy that decaf drinkers were given a reprieve in "Decaffeinated Corpse". I love coffee. I love mysteries. I've indulged in both since my early teens. Unfortunately due to health reasons I have to limit my caffeine intake significantly. Clare's inclusion of the decaffeinated bean allowed me to again feel welcome at the Village Blend."Why bother?" Because these mysteries and characters are fun and why give up more than I have to? Marie from Pennsylvania
Cleo here. Sending this shout-out to homegirl "Marie" from my home state of Pennsylvania. Decaf drinkers unite! No need to boycott the caffeinated series now. Clare's stocking decaf for all. I love your "why bother" line. LOL. I should hire you to write the series advertising copy! Thanks for your support of the series, Marie. Come on back again anytime to visit the Blend. Cheers!
--Cleo Coyle
July 24, 2007
Decaffeinated Corpse
I had been anxiously awaiting this one, since I read all of the previous coffeehouse books last year. The ending was a suprise. Last year's book, was great as my late husband was a native of the Hamptons, so I could relate. These are great plane books(as I travel each week) They keep your interest, and have some humor. I just adore your Madame character. Thank you for the great read and receipes. Cathe in Birmingham
Cleo here. Hi, Cathe in Birmingham! Wow, sounds like you travel a lot! I'm glad Clare, Matt, Madame and the gang can keep your company during your travels. I'm also happy to hear that you enjoyed the book set in the Hamptons (Murder Most Frothy), especially with your late husband's origins there. It's a beautiful place and inspiring for a writer--full of so much history and story. If you've never seen the movie Pollock, directed by and starring Ed Harris, I think you might enjoy it. Some of it is set in the Hamptons of the 1940s and early 50s when painter Jackson Pollack first went there (Springs, outside of East Hampton) with his wife to work. Far from a glamorous life, Pollack toiled in an unheated studio, stoking a pot-bellied stove in the freezing cold winter. The film shows how difficult a time he had emotionally. He was a tortured alcoholic for years, and if it weren't for his wife Lee Krasner, it's doubtful he would have become the world-famous abstract expressionist painter that he did. I actually met one of the two screenwriters of Pollock. She herself had a father who was an artist, so I'm sure this was a project close to her heart. Thanks for posting, Cathe, stop by the virtual Village Blend anytime! Safe travels now! (And I love Madame, too!)
--Cleo Coyle
July 23, 2007
Just Another Day In Tompkins Square Park, East Village,NYC
Hi Cleo: NYC'S East Village is just the place for a close encounter of the romantic kind. There I was minding my own business, walking through the park, on my way, to buy some Kona Whole Bean at Porto Rico coffee purveyors, which is at the corner of 8th Street & Second Avenue. All of a sudden, this fellow asks me how to get to Rivington Street. I, having lived in the Village for many years, gave him accurate directions. He had been in from Seattle, and of course was enthralled with "The Village". He was tall, blond but seemed a bit strange. Usually my "weird guy radar" goes off immediately and I politely but firmly end the conversation. This time I did not. After answering more questions about where to go and what to do, I realized that he was a bit more interested in continuing the conversation than I was. So after about 15 minutes, I said "Have a great day". He then mustered up his courage and asked me if I would consider a coffee date later that evening. Being 30 years his senior and happily married, I declined. I walked away and thought to myself isn't life in the East Village great. Where else could one have one's coffee and drink it too----only in New York City. Love Saves The Day! JCM/NYC
Cleo here. Replying to JCM in NYC! Listen up, girlfriend, Demi and Madonna both hooked up with younger men. It's tres chic! So being happily married is your ONLY good excuse for not meeting that big, blond Seattle man for a hot cuppa. As for your trip to Porto Rico, site visitors can click on the words to learn more about that wonderful shop, which has been selling coffee for a century (the late culinary fiction writer Laurie Colwin once famously wrote about buying beans there). And here's another link to tell everyone more about the Kona coffee you bought. Cheers, JCM! Loved your post. Thanks for stopping by the virtual Village Blend, come on back now, y'hear!
--Cleo Coyle
July 22, 2007
Can't wait for the next book!
I've read all your book and really loved them. I love coffee....and your books are just fun to read.
Cleo here. You are sweet in the X-treme for taking the time to make me smile. And I'm very glad you find the books fun to read. That's my aim--to entertain. (They're fun to write, too.) Thanks for visiting the virtual Village Blend!
--Cleo Coyle
July 21, 2007
Hello from Tammy in Northern VA
Cleo, I go to the Malice Domestic convention, and realized how many cozies are out other than Diane Mott Davidson. That's how I found you. I've been drinking coffee for 3 years. Mostly I enjoy frappacinos (I can't make them with my espresso machine) and the occasional macchiato or chocolatey latte. Your books are great. They set the stage of a Starbucks from 100 years ago, that same cozy feel the larger ones have (I don't have a homespun coffeeshop I frequent). Descriptions of your store and accessories are very vivid, a real treat! Showing the coffee making process is a blast. I am attempting my first novel, a cozy mystery. Authors like you and your friend Alice Kimberly have opened my eyes to different ideas of what to write. You inspire me, and I will keep reading your art until you quit! I hope one day to get your book signed. Thank you for the inspiration and enjoyment you give thousands (millions!) of fans.
Cleo here. Hi, Tammy in Northern VA! You made my day. I'm thrilled that I can inspire another writer, even a little. It's great that you're writing a cozy, too. I think Agatha's genre is a wonderful sandbox (that's how I think of it). It's Agatha Christie's house, we're all just visiting! If I could presume to give you one piece of writing advice, it would be this: put yourself in your book as much as possible. Who you are, how you see the world, your "voice," is the most valuable gift you can give your readers. The very best of luck to you, and thanks a million for your wonderful post! Be sure to drop in again and let us know how the book is going!
--Cleo Coyle
July 21, 2007
Hello from MN!
Hi, Cleo. I discovered your Coffeehouse Mysteries in a display at B&N. Bought the first & started to read it, then ran back to buy the rest before I was finished! I also just ordered & received all the Haunted Bookshop Mysteries, only to find out that those are you too! Haven't started them yet, but am really looking forward to them. I love books, coffee & tea. I am lucky enough to have a few coffee shops nearby, mostly independents, that are great fun. I never drank coffee until it was all that was available when I did a college internship at a Federal Prison. Started off with lots of creamer & sugar, but lost the sugar bit long ago. However, I blame my Mother for giving me the half and half habit ("the calcium is good for your bones, dear"). She drank two pots of regular coffee a day! If you ever come to Northern MN, we have lots of lovely places to enjoy a great cup of coffee. There is even a couple of local places that roast coffee on site. Keep up the good work! HJ in MN
Cleo here. Hi HJ in MN! You ran back to the store to buy the other books!Wow. How cool is that? I'm grinning from ear to ear--and simultaneously hoping that you don't start reading the rest of the series and go back to the store one more time (to demand a refund)! But I'll keep my fingers crossed that you like all the books. It's very cool that you discovered the Haunted Bookshop series as well. Those are little gems, I can tell you. They're written from some magical place--I swear the ghost of Jack Shepard feels so real it's spooky (pun intended!). Love the mother half-and-half story. I was always a half-and-halfer. When I first met my husband, he was putting milk in his coffee. I turned him onto 1/2 and 1/2 and now he's a fanatic. Don't even TRY to give the man milk in his coffee. I would love to visit your local coffeehouses, and if I'm in your neck of the woods, I'll check them out. You are most welcome to post about any of your faves and post links to their Websites too. I'm hoping that over time, I can create a page with coffeehouses around the country that series readers recommend. Thanks for posting and reading the books, of course! Come on back now, y'hear!
--Cleo Coyle
July 21, 2007
Congrats! But where's my muffin?
I just logged on for the first time, and had to post a congratulatory note, though I'm rushing out the door. Have to make the grueling but requisite 15-minute abs class at NY Health & Racquet Club. Requisite, because this morning, as every morning, I indulged in a savory and fattening muffin from East Village coffee house, CIAO FOR NOW! Where else can you get a mango/strawberry muffin or cherry/banana scone, for under two bucks?! Until the Village Blend enters the physical world, you'll find me there. -Kerry in the East Village
Cleo here. Hey, there, Ab Man in the East Village! I found a Website that talks about your favorite coffeehouse Ciao for Now. (Site visitors can click on the words to see the page and photos.) That mango/strawberry muffin sounds WILD. Definitely something to check out on my next trip to EV!! Thanks for posting, Kerry. Come on back anytime to the virtual Village Blend!
Kerry's Muffin
--Cleo Coyle
July 20, 2007
Love the new book!
I just finished your latest and it is GREAT. The web site is one of the best I've seen for authors! I teach high school and try to limit myself to one latte a day (sometimes the need wins out and I have two). I am definitely in favor of a book/coffee house tour! I also donated my copies of the first 3 Coffee House Mysteries to our local library-- they were excited and your series has been added to the "Up and Coming Series" shelf. I can't wait for the next installment of Clare. Candice Phillips
Cleo here. Hi, Candice! Thank you SO much for your kind words. I'm really happy you like the Website, too. It's never easy to get things off the ground--lots of second guessing--and you never really know if people will like something until you get it out there. So it's gratifying to hear your words. Very cool that you teach high school--a challenge if ever there was one. Keeping up with teens is never easy. I can see why you'd need that second latte! I applaud you (and all teachers) who are out there in the trenches, providing guidance to the world's future. It's great that you donated the first three CM books to the library, where more cozy mystery readers can discover them. Thanks for posting and stopping by the virtual Village Blend. Come on back!
--Cleo Coyle
July 19, 2007
Love coffee and anything related to it
Love to drink it, think about it, smell it, so reading about it is a natural. Love this series, also love the Haunted Bookshop series -- not surprised that is you, too. Love New York, too -- wish you really did have a coffee house here. I live in NY, and I even collect clothes with coffee cups and tea cups on them
Cleo here. Hey, there, NY neighbor! I am thrilled that you like the Coffeehouse series--being such a fan of the bean, you would know whether the coffee talk is worthy. Great news also that you're reading my Alice Kimberly Haunted Bookshop series. That one is also a lot of fun to write. Thanks for posting and visiting the site. Come on back now, y'hear!
--Cleo Coyle
July 18, 2007
LOVE Your Books
I'm reading Decaffeinated Corpse right now and have read all your other books. I love them and having the recipes included is awesome! I've been a coffee drinker since High School and reader...what better combination! Since reading your books I have decided I am going to order myself some Jamaica Blue beans for a birthday gift to myself!
Cleo here. Hey, there! Happy birthday! I was a coffee drinker young, too. Started in high school at my mother's suggestion--because I had the hardest time waking up in the mornings. The bean got me through countless all-nighters in college and still fuels many a marathon writing session. You are super sweet to say such nice things about the books. Thanks for stopping by and posting, too. Come on back again, anytime, and have a great birthday!
--Cleo Coyle
P.S. Although they're not currently featuring Jamaica Blue Mountain, I can tell you that the Counter Culture Coffee folks have some spectacular coffees for sale that you would probably enjoy just as much as JBM (and you'd be able to afford more beans for the money, too). I myself have ordered from Counter Culture Coffee (BLEND: Magnolia Blend and AFRICAN COFFEE: Ethiopian Yirgacheffe) and have really enjoyed their beans. When they sent the Yirgacheffe, they even included an info sheet about the farm where it came from. Fun!
July 17, 2007
Just finished Decaffeinated Corpse
Just finished Decaffeinated Corpse and posted a review here: CLICK HERE TO READ COZY LIBRARY'S REVIEW OF DECAFFEINATED CORPSE I didn't start drinking coffee until I was 35. My breakfast drink was Tab, and at business meetings, I was constantly razzed about it. I decided to try coffee (mainly to stop the razzing) and, for me, it was an acquired taste. My usual? McDonald's decaf with one cream (54 cents for a "senior" cup -- can't beat that price!). I also like McDonald's iced coffee with vanilla. I detest sugar in coffee! At a "real" coffeehouse, I always order the decaf house blend and top it off with a muffin, usually chocolate or orange.
Cleo here. Hi, Cozy Library Lady! Your Tab story made me laugh out loud. It reminded me that my boyfriend in college couldn't stand coffee. He drank orange soda to wake up for early lectures. At night he drank cocoa and sometimes tea. Suffice it to say, I am married now but not to him. I was always a coffee freak, and I swore after college (where I drank countless cups of complete crap to pull all-nighters) that I would never, ever drink muddy swill again. And, so far, with the help of excellent coffeehouses I've kept my promise to myself (and since I don't drink much alcohol or smoke ciggys, I figure I can afford to splurge on the java). It all worked out in the end since my love of the bean now has an outlet in fiction (unfortunately the nice man who does our taxes still won't let me deduct my coffee bills. Go figure). Thank you for posting and for reviewing Decaffeinated Corpse. I'm so glad you liked it!
--Cleo Coyle
July 17, 2007
Keep writing!
I have all your CoffeeHouse Mysteries and really enjoyed them -- thanks for many hours of enjoyable reading, and please keep them coming! Pat/Bethlehem, PA
Cleo here. Hi, Pat! You made my day! I love Bethlehem, by the way. I grew up in Western, PA, and after moving to NYC, I've driven back across the Keystone state countless times to visit my family. The famous "star" of Bethlehem, PA, was always amazing to see during the holiday months. I appreciate your support of the series and am so happy you posted to tell me about it! Come on back again anytime to visit the virtual coffeehouse.
--Cleo Coyle
July 16, 2007
Cleo here!
Cleo here! I have replies for everyone who posted in the last week, just scroll down and you'll see them. And to the NY grad student, who asked about what local coffeehouses inspired me, I gave you a quick answer now, but your question inspired me to do a bigger future post on the Home Page with photos to give fans some visual aids on Clare's neighborhood. Great question! Stay tuned! I'll post a Village tour in the next month or so.
--Cleo Coyle
Keep those comments and questions coming!
July 16, 2007
I'm addicted to coffee and the books!!!
I love the books and the adventures that occur. To have two of my favorite things together is just heavenly. Thanks for the great reading!!! Keep up the great job and I look forward to the next book/adventure that comes.
Cleo here. Hey, there, thanks for posting, and I love that you used the word "adventures" because that really nails how I think of Clare. She's someone who's life has been ultra responsible for years while she was raising Joy and her husband was off having adventures all over the world. Now, finally, it's Clare's turn to have adventures! And I'm very glad you're enjoying them! --Cleo Coyle
July 12, 2007
Love your Books! They are the best.
I have all your CoffeeHouse Mysteries that are out now, and I love them. Can't wait for the next one. Keep them coming.
Cleo here. I'll keep writing, if you keep reading! Thanks for posting and stopping by my "virtual" coffeehouse! --Cleo Coyle
July 11, 2007
Love your books!!
I just received your latest book today. I absolutely love coffee and mysteries. To have them both at one time is wonderful. Keep the books coming! Lisa in Katy TX
Cleo here. Hello Lisa from the great state of Texas! I love your state. My sister once lived in Houston and my husband and I are great fans of Robert E. Howard, a Texas son who wrote all of his amazing fantasy stories in Cross Plains. Thanks for posting and stopping by. It's fans like you who make the hard work worth it. --Cleo Coyle
July 10, 2007
2008 can't come soon enough!
I just finished "Decaffeinated Corpse" and I am ready for "French Pressed" - I can't get enough of Clare Cosi and the mysteries that surround her.
Cleo here. Well bless you for keeping me and my husband in coffee beans! I'm writing French Pressed now and having a great time of it. Clare is once again in "hot water" (groan)-- sorry but with these titles, coffee puns are par for the course (gee, that's a golf reference, isn't it? And I don't even play golf). Anyway, thanks sincerely for posting and reading the CM books! --Cleo Coyle
July 10, 2007
Inspired
Just wanted to say I love the books, and it has actually inspired me to work harder at my own job where I deal with food and beverages(probably cos she is so passionate about coffee and her store). Cant wait for the next outing with Clare and the gang.
Cleo here. I know in today's snarky, cynical culture that "sappy" isn't hip, but let me just say that your post LITERALLY brought tears to my eyes. (As sappy as that sounds, it's nonetheless true.) I know how hard it is to make a living these days, pay bills, keep relationships from blowing up in your face, withstand the onslaught of freakishly bad-mannered bosses. So it means the world to me that Clare and her stories can inspire you even a little bit. And I can tell you that Clare is not a stretch. I've met men and women in the food and bev industry who've inspired me to draw her just the way she is--caring passionately about the job she does because she knows it's her way of connecting to people and the community around her. Making that connection the best it can possibly be (even if it's just pulling a perfect espresso or making sure the cafe tables are clean for the next customer) is what matters most to her. Thanks SO much for posting and reading the books. Stop by the "virtual" coffeehouse here anytime! --Cleo Coyle
July 8, 2007
Coffee before exercise
I always have a cup or two of coffee before I meet my trainer to lift weights (actually I have coffee every day anyway!). My trainer thinks that is not so good but I see from you post on Exercise and coffee that caffeine decreased muscle soreness. HA. Thanks Cleo for sharing that tidbit. Can't wait to tell my trainer! Gracie
An old boyfriend of mine who was a serious marathon runner (and a high school gym teacher), had NO problem with drinking coffee! So there you go! Java continues to rule. --Cleo Coyle
July 7, 2007
Loved Decaffeinated Corpse!
Hi Cleo, Although I absolutely hate coffee, I LOVE you books! I'm a book-a-holic and when I found your 1st book I thought it sounded interesting. I loved it and have anxiously awaited every book since then, I read "Decaffeinated Corpse" this afternoon and it was great! Do you do book tours and if you do, will you be coming through North Carolina anytime? I would love to have one of your books autographed. One of my hobbies is collecting autographed mysteries books.
Hi North Carolina! I love your state. It's so beautiful! If the Coffeehouse Mystery books continue to do well, a book tour is not out of the question. My pipe dream is to do a book-signing and coffee tasting with B&N cafes, local independent coffeehouses, and any other bookstores that think it's a bright idea. I'll cross my fingers that enough fans come on board to make that possible. Then we can all get together and have a moveable coffee feast (and for fans who hate coffee, I'll be sure to have pastries and tea on hand, too!). If you subscribe to my newsletter, I'll let you know when and if that takes place. Maybe in 2008 or 2009. Lots to look forward to! Thanks for posting and thanks in the extreme for reading the series. You made my day!
--Cleo Coyle
July 7, 2007
Ms. Coyle...Village Blend Inspiration?
I just wanted to thank you for "blending" two of my favorite things...reading mysteries and drinking coffee! I am currently a grad student in the New York City and spend a lot of time doing work while getting my favorite caffeine fix. I was wondering if you based the idea for the "Village Blend" on any specific coffeehouse in New York City. Thanks and keep up the great work!
Cleo here. Hi New York grad student! You have asked a great question. So great that you have inpsired me to write a longer post for the home page with photos to show fans of the series Clare's village. I'll answer you briefly now but stay tuned for a longer version in the next month or so. When I lived in the East Village, it was in a building on 7th Street between Avenues A and B. Right below me was Bread and Roses, a little bakery that also sold coffee. It was great living above a place like that, very cozy. It's not there any longer but right next door the "horseshoe" bar (or at least that's what we called it) still is - it was used in the movie Rent, even though they called it Life Cafe in the movie and even though Life Cafe is on the other side of Tompkins Square park. Anyway! I've hung out at various Village cafes over the years. The Peacock Cafe at 24 Greenwich Ave. is now a sushi restaurant (sadly), and the Lantern cafe (I believe it was on MacDougal) is now a wine bar. But Cafe Reggio gives you a sense of just how old a cafe can be in the Village. It was started in 1927 and it's full of atmosphere, although I wouldn't say it's what I had in mind for the fictional Village Blend. A cafe that's more in keeping with the Village Blend's atmosphere and philosophy is a newer one. It's called Joe the Art of Coffee and it's located on Waverly (they also have a storefront near Union Square). It's a small place, much smaller than the fictional Blend, but the people who run it are just as passionate as Clare Cosi. There are other coffeehouses in or near the Village that I'll write about in the future. Lots of great places to sit down with a hot Joe (or cup of same). Thanks for posting your great question and thanks in the extreme for reading the books!
--Cleo Coyle
July 7, 2007
Hello from a fan
Just wanted to say that I truly love the series and look forward to more!
You made my day! Thank you!
--Cleo Coyle
July 6, 2007
The paperback question
Okay, although I am more than thrilled that the coffeehouse mystery series isn't going anywhere anytime soon do we really need to make that switch to hardcover. Don't get me wrong, I will reluctantly make that hardcover purchase but the paperback prices are definitely easier on the wallet, especially when your husband has put you on a bookbuying budget...lol -Heather the Jersey girl
Cleo here. Oy. I know what you mean about hardcover prices, but never fear. There will be 2 Coffeehouse Mystery books out in 2008 - a paperback releasing early in the year as Coffeehouse Mystery #6 French Pressed, and a hardcover releasing later in the year as Coffeehouse Mystery #7 (the price on the hardback will be reasonable), but you can always borrow the book from the library or wait for its subsequent PB release a year later. Believe me, I know how tough it is to be on a budget, but...it's very hard to earn a living as a full-time pro writer. Moving into hardcover helps the profit margin. It takes extraordinary numbers to get "rich" as a writer, so I don't expect to be giving Dan Brown or J.K. Rowling anything to worry about anytime soon. I would like to keep earning my living though! So while I feel for your budget, I also feel for mine! Little known fact: paying the electricity bill actually prevents laptop screens from going black. LOL Thanks in the X-treme for reading my books now and in the future (whether paper or hardback, I'll take it!) Thanks also for posting, neighbor. Come on back now y'here!
--Cleo Coyle
Click here
to learn more about the Coffeehouse Mystery novels.
To purchase the books,
click here
or
here
or
here
.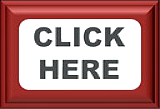 ---
Clare Goes to
Washington!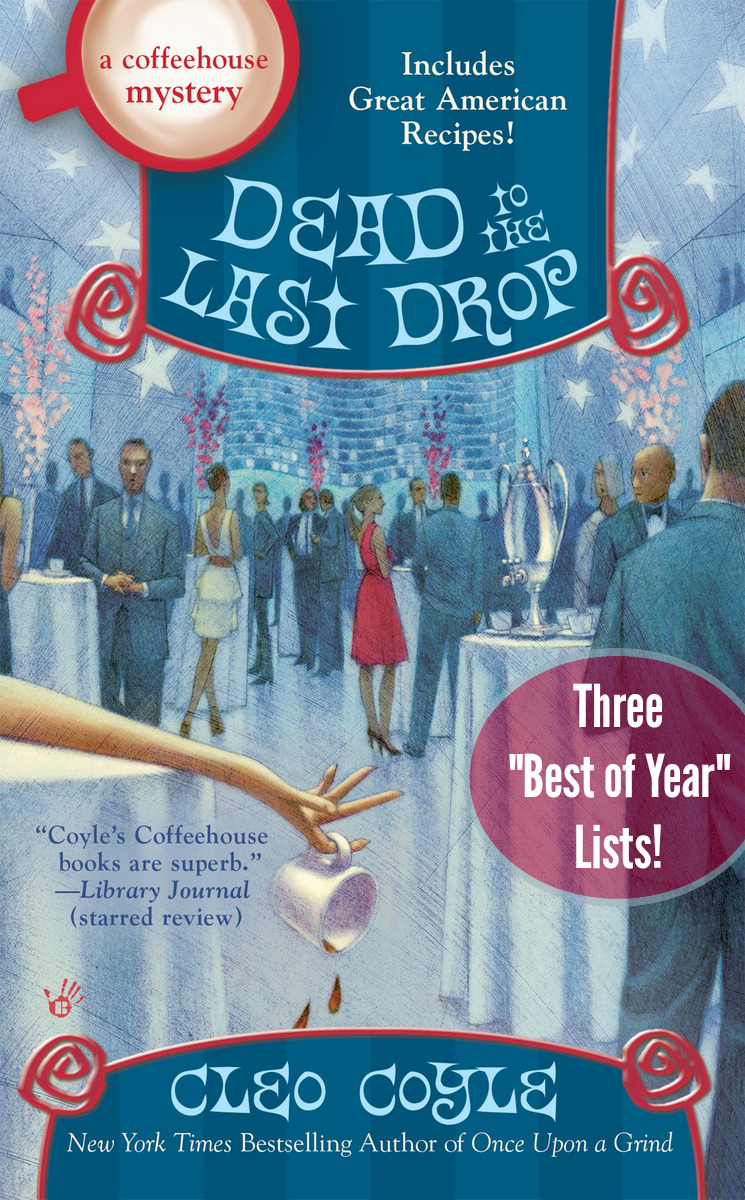 Dead to the
Last Drop
National Bestseller
3 Best of Year Lists!
TO LEARN
MORE or BUY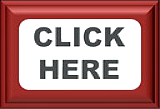 With an appendix of
amazing recipes...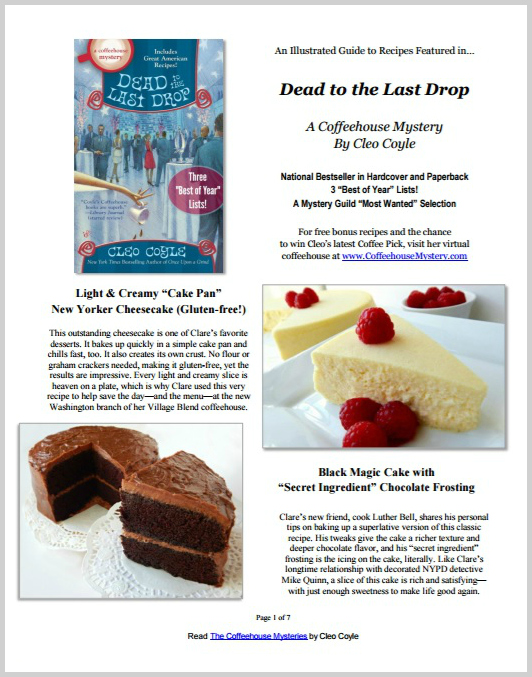 ---
FREE
READING
GUIDES

---
---
It's Official!

Now a
BESTSELLER
in paperback!
#3 bestselling
paperback mystery
at B&N Stores
Nationwide!

Cleo's 10th
Coffeehouse
Mystery
Murder
by Mocha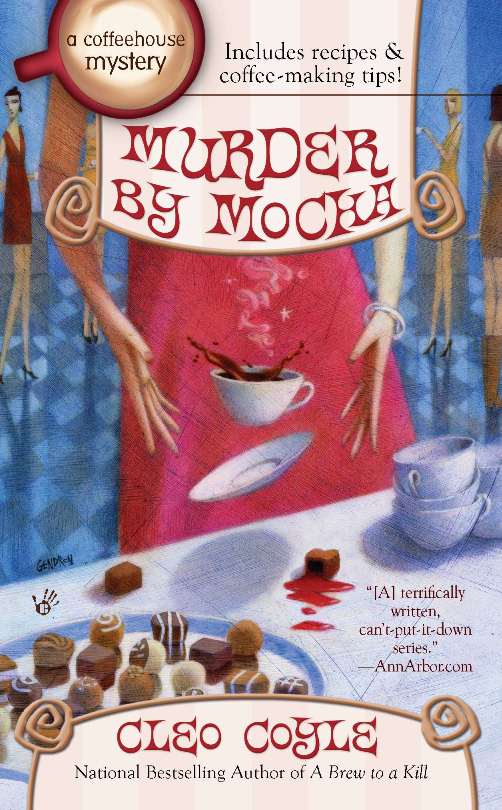 4 Year-End
Best Mystery
Lists!
This bestselling
hardcover is
now reprinted
in paperback,
and a...

TOP-10*
Mystery
Bestseller,
Nationwide!

*Barnes & Noble
*
Includes
Chocolate
Recipes!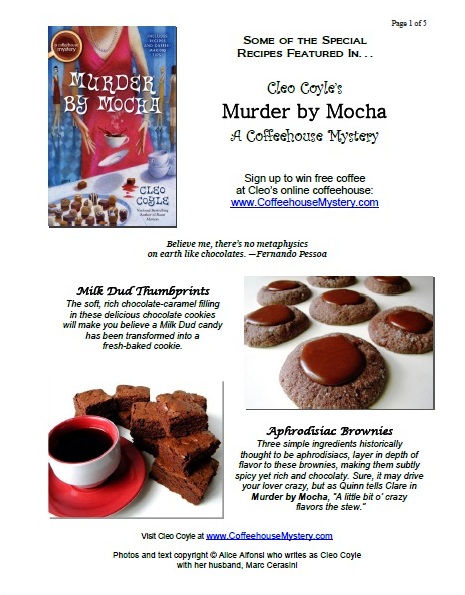 This is a
PDF document
and will take a
minute to load.
"...a tasty tale
of crime and
punishment
lightened by
the Blend's
frothy cast of
lovable
eccentrics."
~ Publishers
Weekly


---
Read
with joy!

~ Cleo
---
Arson leads
to murder
in...
ROAST
MORTEM

Named as a
"Favorite Book
of the Year!"
Reviewer's Pick
~ Bookreporter.com
Now a
National
Mystery
Bestseller!*
A deliciously
thrilling
culinary mystery
that's also a
tribute to
firefighters...

See some of
Roast Mortem's
featured recipes by
CLICKING HERE.


---
---
#1
Bestselling
Paperback
French
Pressed

#1 Bestseller
Independent
Mystery
Booksellers
Association
April 2008
---
Caffeinated
Cheers

to
COUNTER
CULTURE
COFFEE
"Top Innovator"
DETAILS magazine named Counter Culture Coffee as #1 (of North Carolina) among five industry "innovators creating coffees that have the complexity of fine wines."
I'm a big fan of Counter Culture and have written about them on this site and in my books. Read my Coffeehouse Mystery: French Pressed or scroll down this column to my "Coffee Pick" list.
Says Counter Culture: "We hope that such media coverage helps spread awareness that coffee can not only be an authentic, delicious food experience, but also a conduit for community, sustainable agriculture, and cultural exchange."
~ Cleo
---
A
#1 Bestselling
Paperback
Decaffeinated
Corpse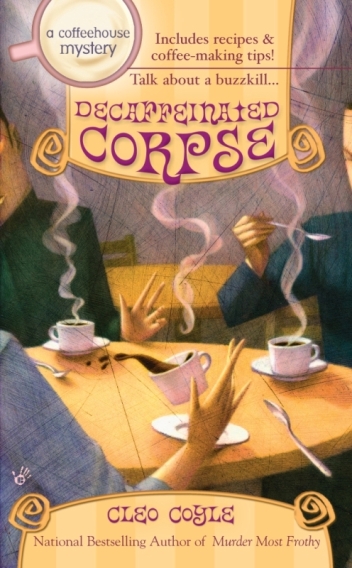 #1 Bestseller
Independent
Mystery
Booksellers
Association
July 2007
---
BULLETS
ON THE
BEACH
Murder
Most Frothy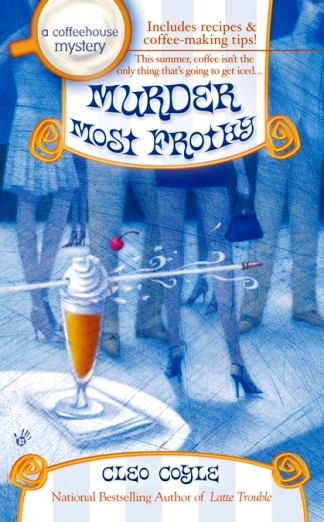 Murder Most Frothy
Cleo's 4th Coffeehouse Mystery gave her amateur sleuth, Clare Cosi, a summer job as a "coffee steward" at a posh new eatery in the Hamptons, the fabled seaside escape for New York's rich and famous.
When a co-worker is gunned down, she's on a case that leads her to strange clues on the beach, a rogue Navy SEAL, and a suspicious manager at the restaurant where she's pouring gourmet cups of joe...
NEW YORK
HAMPTON'S
COFFEE CO.
CLICK HERE to visit some real coffee peeps who work hard to give the Hamptons folks a great cuppa joe.
* * * * * *

And
just for fun...
Peter Pans

"Overstaying the
Hamptons Party"

New York
Times
Click below to read a past Times feature about "house shares" in the Hamptons and men who try to keep the postcollege "boys of summer" party going decades after their undergrad days. Shades of my character Matt Allegro? Hmm...
---
2010 WORLD
BARISTA
CHAMP
Mike Phillips, our U.S. Barista Champ, finished among the top 3 baristas in his first World competition, held in Atlanta, Georgia. The following year, in Olympia, London, he won FIRST PLACE and is now THE WORLD CHAMPION FOR 2010! Way to go, Mike!

How did he get there? "I really care about coffee and the entire chain of things, from where the coffee is grown and processed, all the way to the shop where it's prepared and the customers who enjoy it."
Mike worked at Intelligentsia Coffee & Tea when he won the barista competitions. To virtually visit the store, click here.
*
---
Java Master Gives
Tips on Making
the Perfect Cup
Italian-born Gennaro Pelliccia is responsible for the taste of the 108 million cups of Costa coffee sold in Britain each year. His policy with Lloyd's of London insures his tongue for 10 million pounds!

Click here to read Mr. P's tips on making a great cuppa joe...
FREE
EXCERPT!
for Cleo Coyle's
2nd series...
Haunted
Bookshop
Mysteries
THE GHOST
AND THE
HAUNTED
MANSION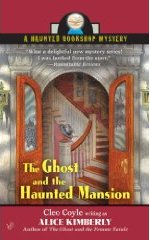 * National Mystery
Bestseller!
Independent Mystery
Booksellers Association
Meet the ghost at...
* A Fresh Fiction
Fresh Pick!
Click here
to read a
Free Excerpt

---
Want to Grow
Your Own
Coffee Plant?
Thanks to CM reader Linda for posting info about where to buy coffee plants and seeds. Click here to go to the coffee seed catalog page and scroll down. Look for the "coffea" plants listed in ITALIC alphabetically.
Coffea arabica
Coffea catura
Coffea kona
Linda also says: "Gurney's Plant and Seed catalog has small coffee plants for $8.95 each. Click here and look for item # 11295 for coffee plants."
---
WAKE UP AND SMELL...
THE CANVAS!
"I started painting with coffee because I wanted a cheaper medium that was accessible to me," says Filipino artist Sunshine Plata. A tube of oil paint costs at least 500 pesos ($11), while a jar of instant coffee is only around 150 pesos ($3). Click here to read more about Sunshine and her coffee art.
---
Caffeine
Myths
A New York Times story by the amazing Jane Brody examines coffee and health, click here to read more. (I learned a lot about the myths of caffeine!)
*
Click here to read about a Harvard study that shows coffee's link to preventing heart disease.
*
Click here to read how a cup of coffee a day may offset Alzheimer's disease.
---
In Memoriam
Sheena
2.21.2009
---
Ethiopian Coffee Ceremony!
Yes, like the Japanese with their tea traditions, the Ethiopians have a very special way of enjoying coffee. Click here to learn more!
---
Coffee Health News!
Coffee May Boost Memory
in Older Women
Women older than 65 who drank more than three cups of coffee a day — or the caffeine equivalent in tea — showed better memory retention than men, a French researcher reports. To read more in a Scientific American article, click here.
---
COFFEE NEWS!
Ethiopia announces commercial culitvation of low-caffeine coffee plants! Ric Gostwick's "dream" coffee from Decaffeinated Corpse is no longer fiction! To read about this amazing breakthrough, click here.
---
AND NOW
FOR SOME
OF CLEO'S
PAST
COFFEE PICKS...
---------------------------
SEPTEMBER '07
Cleo's Coffee Pick:
MAGNOLIA GRILL BLEND
With the tip of a chef's hat to the married couple who run Magnolia Grill, Cleo's coffee pick for SEPTEMBER 2007 was Magnolia Grill Blend sold by Counter Culture Coffee roasters. Visit the Counter Culture website by clicking here.
---
OCTOBER '07
Cleo's Coffee Pick:
GOMBE RESERVE
Cleo's pick for OCTOBER 2007 was Gombe Reserve sold by Green Mountain Coffee Co. and endorsed by Dr. Jane Goodall.
---
NOVEMBER '07
Cleo's Coffee Pick:
MAJOR DICKASON'S BLEND
In tribute to the late, great Alfred Peet, Cleo's pick for NOVEMBER 2007 was Major Dickason's Blend sold by Peet's Coffee and Tea. Learn the story of this delicious and popular Peet's blend as well as the story of its odd name by clicking here.
---
JANUARY '08
Cleo's Coffee Pick:
"YIRG" - ETHIOPIAN YIRGACHEFFE
Cleo's pick for JANUARY 08 was Ethiopian Yirgacheffe sold by Counter Culture Coffee Company. This coffee was also featured in Cleo Coyle's Coffeehouse Mystery: FRENCH PRESSED. Visit Counter Culture Coffee and order their coffee online by clicking here.
---
FEBRUARY '08
Cleo's Coffee Pick:
RWANDAN VILLAGE BLEND
Cleo's FEBRUARY '08 pick was Rwandan Village Blend, and outstanding coffee, sold by Land of a Thousand Hills Coffee Co. Visit their website to order online by clicking here.
---
MARCH '08
Cleo's Coffee Pick:
KENYA
Cleo's MARCH '08 pick was Kenya, sold by Counter Culture Coffee, Co. and Peet's Coffee. This coffee was also featured in Cleo Coyle's Coffeehouse Mystery: FRENCH PRESSED.
---
APRIL '08
Cleo's Coffee Pick:
PURPLE PRINCESS
Cleo's April '08 pick was the amazing "Finca El Puente" from a coffee in Honduras nicknamed "Purple Princess" by the coffee director of Counter Culture Coffee of Durham, NC. This coffee was also featured in Cleo Coyle's Coffeehouse Mystery: FRENCH PRESSED.
---
MAY - JUNE '08
Cleo's Coffee Pick:
PAPUA NEW GUINEA
Cleo's June '08 pick was the "Jamaica Blue Mountain" of the South Pacific. An award-winning coffee grown on the exotic island of Papua New Guinea (north of Australia).
---
JULY - AUGUST '08
Cleo's Coffee Pick:
SOLAR ROAST COFFEE
Cleo's July - August '08 pick was Solar Roast Coffee of Pueblo, Colorado, the only company in the world that roasts its coffee using solar energy! Meet Dave and Mike, the two brothers who invented this one-of-a-kind solar roaster, and learn how you can purchase their delicious coffees for yourself by clicking here or typing SolarRoast.com into your browser.
---
SEPT. - OCTOBER '08
Cleo's Coffee Pick:
JOE'S VIENNA ROAST
from the NYC coffeehouse:
Joe, The Art of Coffee
(Now "Joe Coffee Company)
The September-October '08 pick was Joe's Vienna Roast, sold by Joe, The Art of Coffee café in Greenwich Village, New York, recently named one of the best coffee bars in the country by Food and Wine magazine (and one of Cleo Coyle's inspirations for her fictional Village Blend!). CLICK HERE to visit Joe online.
---
NOV. - DECEMBER '08
Cleo's Coffee Pick
BOUCHON BLEND
This smooth, delicious coffee is the House Blend served at Bouchon Bakeries, which are owned and run by award-winning chef Thomas Keller. This coffee was featured in Cleo Coyle's 7th Coffeehouse Mystery: ESPRESSO SHOT. It is blended and roasted by Equator Estate Coffee and Teas, a women-owned company based in northern California. Click here to visit the company and try their coffees for yourself.
---
JANUARY 2009
Cleo's Coffee Pick
NOT KOPI LUWAK!
One of the rarest coffees on the planet, Kopi Luwak is also one of the most expensive. Kopi Luwak was also a featured coffee in Cleo's 7th and most recently released Coffeehouse Mystery: ESPRESSO SHOT.
---
SPRING 2009
Cleo's Coffee Pick
ROOSTER BROTHER's
LA MINITA ESTATE
(Costa Rica)
This outstanding single-origin bean is treated with love by the coffee team at Rooster Brother, a store for cooks housed in a historic Victorian building in Ellsworth, Maine. Master Roaster Gene (pictured) does a masterful job of bringing out the very best in this smooth, bright, delightful coffee with the kind of hints of citrus and berry usually found in high-quality African beans. Click here to visit George and Pamela Elias's Rooster Brother store online and order some of this superb coffee for yourself! (Thanks to Coffeehouse Mystery reader Bud Knickerbocker of Bangor, Maine, for suggesting it!)
---
MAY - JUNE '09
Cleo's Coffee Pick
BISHOPS BLEND
Creating blends is a culinary art, and I'm happy to report that the roasters for Bishops Blend have done a masterful job at creating theirs. The beans are roasted medium dark and the package came to me (via UPS) freshly roasted, beautifully oily, and smelling of chocolate. The coffee is perfectly balanced; and as it cools, the notes include a slight vanilla flavor and a touch of cinnamon. Even better, when you purchase a bag, a percentage of the money goes toward ERD, a charity that provides disaster relief around the world as well as enabling people in the poorest communities on our planet to climb out of poverty.
---
SUMMER 2009
Cleo's Coffee Pick
DALLMAYR PRODOMO
Imported from Munich, Germany
A beloved German coffee brand.
---

FALL 2009
Cleo's Coffee Pick
AMARO GAYO
(Ethiopia)
roasted by
Gimme! Coffee
An exotic Ethiopian coffee sold by the outstanding roaster Gimme! Coffee, which takes pride in getting it to you expertly and freshly roasted. Visit the roaster by clicking here.
---
SPRING 2010
Cleo's Coffee Pick
FRENCH LAUNDRY
ESTATE BLEND
roasted by
Equator Estates Coffee
"Roaster of the Year"
~ Roast Magazine

This "chef's blend" was created especially for award-winning Chef Thomas Keller's world-renowned French Laundry restauant. The roaster is Equator Estates. Visit the roaster by clicking here.
---
Summer-
Fall 2010
Cleo's Coffee Pick
Kafe Lespwa
"Coffee of Hope"
from Haiti
To purchase this coffee
or learn more about it,
CLICK HERE.

To Read Cleo's
feature post on
this coffee, CLICK HERE
and scroll down

---
Spring-
Summer 2011
Cleo's Coffee Pick
Cops Coffee

COPS
COFFEE
"Midnight
Shift"
dark roast

"Your safest cup
of brew..."
---
Mocha Java
Blend

To learn
more or buy,
click here.
and...

Dancing
Goats Blend


To learn
more or buy,
click here.
---
Winter
2011 - 2012

Cleo's
Coffee Picks
from
Rooster
Brother

A boutique
roaster in
Ellsworth,
Maine
Costa Rica's
La Minita Estate

"The Lafite of coffees."
An amazing cup
of joe from


To visit the
Costa Rican farm
where this coffee
is grown,
click here...
To read more
about this coffee
or purchase it
for yourself,
click here.
and...
100% Kona
Coffee

Grade:
Extra Fancy

Grown by
Kona Star Farms
of Kona, Hawaii
To learn
more, click here.
NOW
SOLD OUT
---
Cleo's
Spring 2012
Coffee Pick
Brazil's
Poco Fundo
"Almond joy
in a cup"
Roated by
Seattle
Coffee Works
---
Cleo's
Summer 2012
Coffee Pick...
From the
"Coffee Goddesses"
of Maine
Bistro Blend
&
Fireside Blend
Roasted by
Carpe Diem
Coffee Roasters

To learn more
or purchase,
click here.
---
---
WIN COFFEE
---
---
FREE
READING
GUIDES

---
*AFFILIATE LINKS
This site is a participant in the Amazon Services LLC Associates Program, an affiliate advertising program designed to provide a means for sites to earn advertising fees by advertising and linking to Amazon.com. Your purchase, through these links, helps to support our writing work, while adding no extra cost to you.
---