CONTACT
CLEO COYLE AT

CoffeehouseMystery(at)
gmail(dot)com
CLEO IS ON
FACEBOOK!


Click here to visit Cleo's Facebook Page. If you read her books, she will be delighted to accept your friend request. See you there!
---
---
To learn
more or buy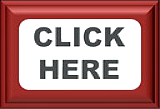 Or to find an
Independent
Bookstore
near you,

CLICK HERE.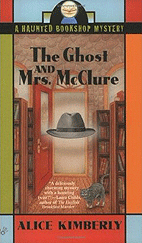 HAUNTED BOOKSHOP
MYSTERIES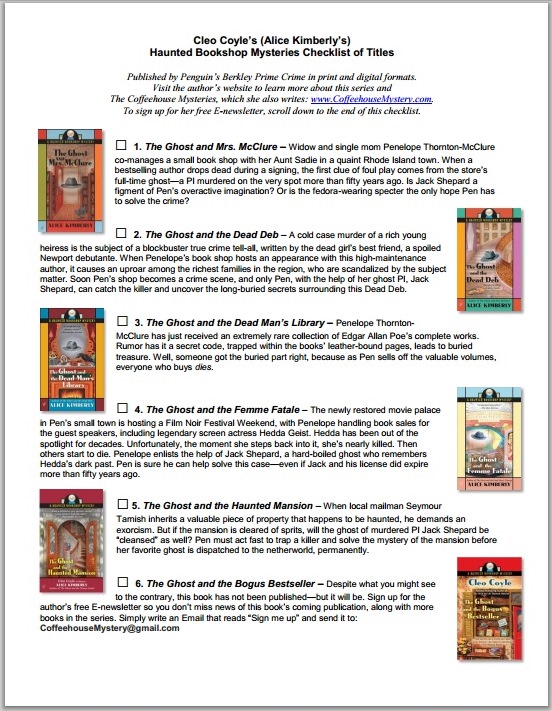 CLICK HERE
FOR TITLE
CHECKLIST



---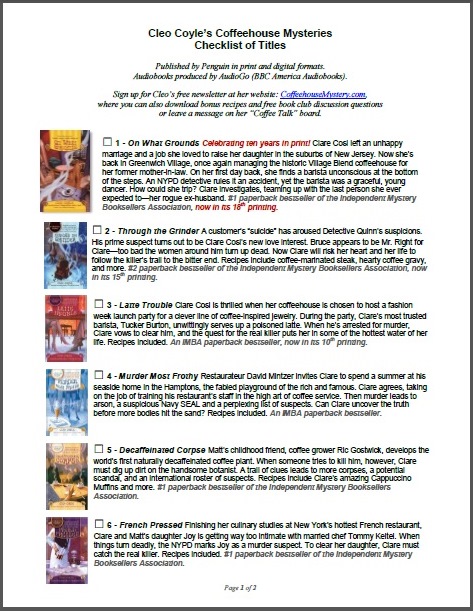 For a free checklist of the Coffeehouse Mystery books in order click here.
---
WHO IS
CLEO
COYLE?

To read Cleo's
essay "Brewing
up Murder"
The essay
appeared in
the Quarterly
Issue of Mystery
Readers Journal
---
To read
Cleo Coyle's
WIki Entry
Click Here
---
American
University
Magazine
interviewed
Cleo Coyle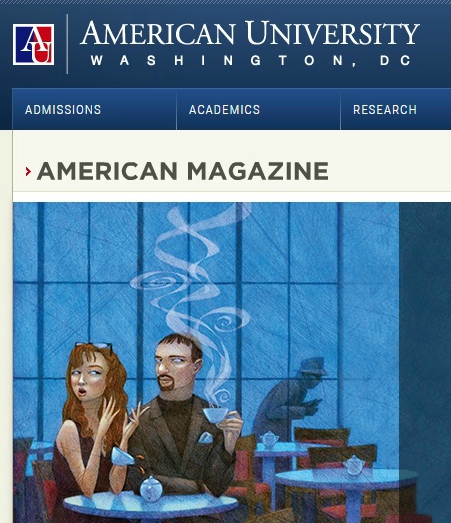 ---
**NEW**
INTERVIEW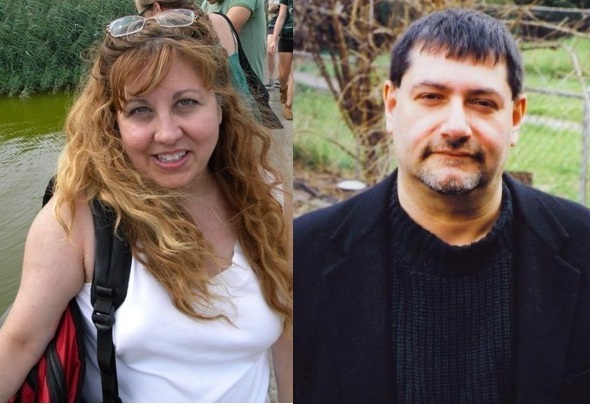 *NEW*
Cleo Coyle Interview, Click Here to read it at the award-winning blog: Lesa's
Book Critiques
*
---
What is a
cozy mystery?
The Cozy
Mystery
List tells you!

Click here
to learn more...
---

Gumshoe
Review
Interviews
Cleo Here
---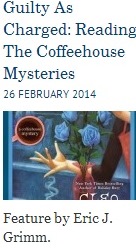 Sprudge.com
is the "most popular
coffee publication
on the planet."
Read Cleo's
interview with
Sprudge by
clicking here.
---
LIBRARY
THING
Hosted a chat
with Cleo.

Read it by...
---
A BLOG
POST FOR
WRITERS:
Read Cleo's
Guest Post at
Mystery Writing
Is Murder

"Genre Blending
and Your Character's
Love Life"
Click here
to read.
---
Cozy Murder
Mysteries Blog
Interviews
Cleo
---
Fun Foodie
Book Resort
Interview
with Cleo
Here.
---

Cleo's Q&A
with the
Hartford
Examiner


---
FREE
READING
GUIDES

COFFEEHOUSE
MYSTERIES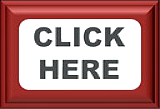 Book Club
Discussion
Questions
---
How to Clean
Your Drip
Coffee Maker...
Your best tasting
cup of java will
come from a clean
coffee maker!
*
*
For more coffee
tips, scroll down
this left column...
---
NYPD DET.
MIKE QUINN'S
BEAT
Click » NYPD: Official Website for New York's Finest
Click » NY Crime File (Daily News)
Click » Police Blotter (NY Post)
---
How to Make
Cuban Coffee
CLICK HERE
for video
* * *
For more
info on the
Moka Express
stovetop pot
used in the
above video,
---
*Starred Review*
~Library Journal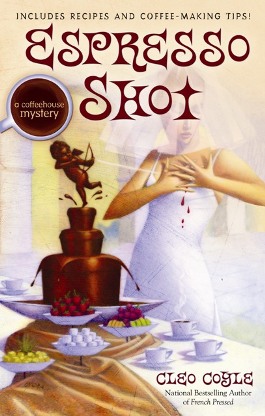 To learn more
or buy...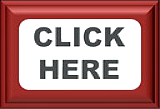 CLICK HERE
TO READ A
FREE EXCERPT
---
How to Make
Coffee in a
French Press
---
Cleo's Past
Coffee Pick was...
Kafe Lespwa
"Coffee of Hope"
from Haiti

Click here to
visit Just Haiti.org
and sample the
coffee for
yourself!
A
Good
Cause!
See more of
Cleo's past
coffee picks
by scrolling
down the
right column.
---
Publishers
Weekly
Bestseller
LEARN MORE
OR BUY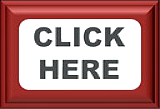 "Fun and gripping…"
~ Huffington Post


"Some of the most
vibrant characters
I've ever read."
~ Mystery Scene


"This one will keep
your cup
piping hot."
~ Kirkus




vif
---
Welcome to Cleo's
Coffee Talk
Message Board!
TYPE YOUR POST BELOW.
HIT THE SAVE BUTTON.

Readers are also welcome to
"Friend" or "Follow" Cleo on
Facebook by clicking here.


You can also e-mail Cleo at this address...
CoffeehouseMystery@gmail.com

jazzy egg * donut egg * haunted egg
September 5, 2010

HI CLEO
WHEN CAN WE HAVE :THE GHOST AND THE BOGUS BESTSELLER:: PLEASE.. TAKE CARE ANONYMOUS


September 2, 2010

Dear Expresso Guru
No fan fiction this time, but I've purchased a Bialetti Stovetop expresso maker and the difference in taste is incredible. My wife HATES coffee, but I made a latte on the Bialetti, and while she only took a taste, she really liked it! The flavor is completely different, and so much smoother. I also note the natural sweetness that you've mentioned. However, I'm getting mixed inputs on whether or not to tamp the grounds. Can you provide some feedback? Thanks, Conrad Smith Seattle, Wa


September 2, 2010

Graduation questons
I filled out my application to graduate in December. Please tell me why I had to tell them I was going to graduate and why did I have to pay them $25 for the privilege of filling out the application. Haven't I paid enough for the privilege of attending the university? Sheesh! Nurse JudyMac


August 31, 2010

Great Reads!
I have never been fond of mystery type books until very recently. The librarian said I just never read the right ones! So, she handed me On What Grounds and then Through the Grinder. On my way home I'm stopping in to pick up Latte Trouble. You have me hooked!!! Great stories (even though I've been wrong so far about who done it (haha))


August 30, 2010

Hooked
I have been an avid reader of mystery and thriller books for many years. I have just discovered the "Coffeehouse Mysteries". I have purchased the first one on Kindle, am half way through, and I am thoroughly hooked. I can't wait to read the remaining 8 books. KathyB


August 28, 2010

claire and matt forever
wish you will end up with matt.


August 27, 2010

Great Series
Just love your coffee house series. Wish you could write a little faster so I didn't have to wait so long in between books. Thanks!


August 27, 2010

Note to Cleo
Just finished your new book, Roast Mortem. I think it is the best of your coffeehouse mysteries and look forward to the next one coming out soon. Keep up the good work.


August 17, 2010
Great day!
Two weeks ago, I had the joy of receiving by copy of Roast Mortem but was getting ready to go to work when it arrived! Joy of joys, I got a phone call, canceling me that night (it was extra)! I got to curl up on the couch with a fresh brewed cup of coffee (Cleo, I have some suggestions for new coffees below) and read my new book! (Just for the record, while I love audio books for long drives or long walks on my treadmill, I do NOT want a Kindle or any other type of electronic reader. For me, nothing can compare with the weight of a book in my hands, the smell and feel of pages turning under my fingers, and the ability to re-read something without scrolling around looking for it.
I love BOOKS, not just the words inside. There are scents that I have grown up with that give me deep down happy feelings and the smell of books is very close to #1). Cleo, I love Roast Mortem and am in awe of firefighters! Fire scares me silly (early childhood trauma, waking up from a nap outside and seeing the woods nearby on fire) and I salute anyone who can run towards a fire, not away. Now, how about the next book involve nurses and doctors, hmmm? Isn't the Village Blend very close to a hospital? Don't you think that anyone who can clean up multitudes of bodily fluids then eat lunch is pretty brave?
Note I said "brave", not depraved, although that might apply as well. Anyway, on to my new coffees. The first one is from Buf Coffee Mills, owned by Epiphanie Mukashyaka, and is called Remera. I love African coffees and this one is a winner. Lots of deep fruity tones, dense creamy body. I've taken this one to work and we've re-named it "Boyfriend" because it satisfies oh so well! I will call my friends on other units and let them know that there's a "pot of hot Boyfriend" ready and waiting (the way a good boyfriend should be)! (www.gimmeecoffee.com) Another Rwandan coffee is Rwabisindu, also with fruity tones but lighter, softer finish.
At work, we've decided that while it doesn't beat "Boyfriend", it's a definite winner so we've re-named it "Best Man". (www.pt'scoffee.com) Next on the hit parade is an El Salvadoran coffee from Finca Mauritania. I LOVE this coffee! The description on the bag is "intoxicating flavors of butterscotch, pastry, and sweet chocolate", and I can taste a sweet butter end note (I know, it says butterscotch but I taste BUTTER). This may sound weird to some but I find it a fabulous cup of coffee. No, I don't share this one at work, it's MINE! And finally, a microlot from Finca Nueva Armenia, Guatemala called Groto. Again, lovely fruity tones, sweet cocoa finish. BTW all of these coffees are from Bourbon type beans which I have found I like alot, especially orange Bourbon coffee, when I can find it. The last 2 coffees are from www.counterculturecoffee.com I know that medium roasted coffees aren't to everyone's palate but give these a try, I think you'll find that they're pretty darn good!
Nurse JudyMac
Cleo's reply: To post soon. Stay tuned...
August 14, 2010

book trailer
Hi Cleo, I loved the book trailer. It was great! I wish I had a coffee house near me like that one. I agree-come to FL! Pattie in Cocoa


August 13, 2010

am so going to pester youse guys
until you come to Florida. . .please please please...if you can't come, please send Jack. . .we have set new "highs for overnight lows" and could use a cool breeze. . .virtual hugs and mugs o'joe. e-P.S. loved the trailer!


August 12, 2010

Book Signings
Hi Cleo, I'm a huge fan, I've read all the Coffeehouse and Haunted Bookshop mysteries. Do you ever do book signing tours? If so, would Philadelphia ever be included as one of your stops. Thanks so much, Amanda K.


August 12, 2010
decaffeinated corpse
Dear Cleo Coyle, I am a great fan of your books. I could praise your telent for hours but this time I'd like to ask you something . . . I am looking forward to your reply many thanks.
Cleo's reply: Hi there. I received you e-mails. Thank you for your very nice words about my books. I'll do my best to answer soon at the link that you provided in the e-mails. Cheers! ~ Cleo
August 11, 2010
Love the trailer!!!!!
...and now you add film maker to your resume :-) Cheers, Cleo!
Cleo's reply: Why, thank you. I am now working on a shorter version that will (hopefully) go to sites like Amazon. Consider the one on this site a "director's cut" - lol. :)
August 11, 2010
MY FIRST BOOK TRAILER!
See the very first Coffeehouse Mystery Book Trailer. Yes, after eight years and nine books, I can finally share a CM trailer with you. Just click the arrow in the window below...
~ Cleo
--------------------------------------------------------
-------------------------------
First time here?
Click here to learn
about Cleo's Coffeehouse
Mystery book series.
August 10, 2010

Coffee fun facts
Cleo, Check out this site for some coffee fun facts. http://theoatmeal.com/comics/coffee Dotty K


August 10, 2010

HI CLEO
LIFE IS NOT FAIR.YOUR READERS OVER THERE HAVE GOT AND READ ROAST MORTEM. WHILE WE CANT GET IT YET OVER HERE. BE A GOOD GIRL AND CHASE IT UP FOR US. TAKE CARE. ANONYMOUS


August 10, 2010

Ahhh....that was delicious!
Roast Mortem was like a chocolate truffle after a hard day: Rich, satisfying--and gone much too fast! I'm craving more. This one was delightfully rich with the addition of very real firefighters. I've known some very well, and I could put faces on all the ones you introduced. The thing that always surprises me is that they never think they're heroes. But I have to say--I always look forward to another visit--and escapade with--Madame! She's what I want to be when I grow up. :)


August 8, 2010
Cappuccino Cheese Cake
Going through all my Canadian Living magazines that span about 2.5 years and I found a cappuccino cheese cake recipe. I can send that one too if you like. :-) Chelle
August 6, 2010

Coffee-Crusted Top sirloin
Hi Cleo been awhile since I've been on here. Are you on Facebook by anychance? Anyway I was at safeway the otherday and picked up a bunch of those free recipe cards they have in the meat and produce sections and I found one for something called coffee crusted top sirloin, would you like me to scan it and email it to you? I just finished re reading all the Jack and Pen books again over the last week. It had been awhile and as I have something like 180 mysteries on my shelves I couldn't remember who done any of the murders. I could remember bits and pieces of the stories though. My boyfriend is beginning to get me drinking coffee now too, but still not often and I have to load it up with cream and sugar. I want to try out some of those Toriano (I think the brand name is) coffee flavourings and see if I like it that way. Love the Iced Coffees though mmmmmmm! my bf treated me to a french vanilla iced mocha at Tim Hortons the other day, I don't usually care for vanilla flavoured things but the french vanilla? OMG!!! swoooooon! Looking forward to viseting with Cleo, Mike,Pen and Jack soon. HAHAHA! did I say Cleo? that was Claire, guess I think of them as the same person :-) I was reading an interview the other day of one of my other favorite Authors and she was buying apples to try out a recipe for one of her books and caught herself turning to ask Hannah (the main character of her books) what type of apple to buy, do you ever do that with Claire and coffees? They sure seem real to me sometimes. The other night I was asleep in my bed and I had left the fan on because it's really hot here right now. Partway through the night I felt a cold breeze brush my face lol and woke myself up saying "Jack! is that you" lol no answer so I guess it was just my fan lol shook my head at myself and went back to sleep. Sending a big hug your way for keeping my book habit going. "My name is Chelle from Canada and I'm a book addict" lol


August 5, 2010

Just got Roast Mortem
Always irder your book before release so that I get quickly. Received Roast Mortem an hour ago. My wife and I are trying to decide who goes first. Thank you!!


August 5, 2010

I just finished Roast Mortem
Cleo, your book Roast Mortem was such a good book that when I started reading it Tuesday, I had lots of trouble putting it down. I finished reading it tonight, and wanted to say that it was a great read!!! Congrats on your wonderful new book!!!


August 3, 2010

Amazing
Congratulations on today's launch you know I am excited for you and for Roast Mortem. ~Babs~


August 3, 2010

Huzzah and Hurrah!!
many congrats from happy readers in MI!!! Enjoy your success...it is well deserved. nanc


August 3, 2010

Whooo Hoooo!!
Best of luck on an Excellent Roast Mortem day!!I'll be at the book store with your other fans!!

Click here
to learn more about the Coffeehouse Mystery novels.
To purchase the books,
click here
or
here
or
here
.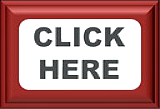 ---
Clare Goes to
Washington!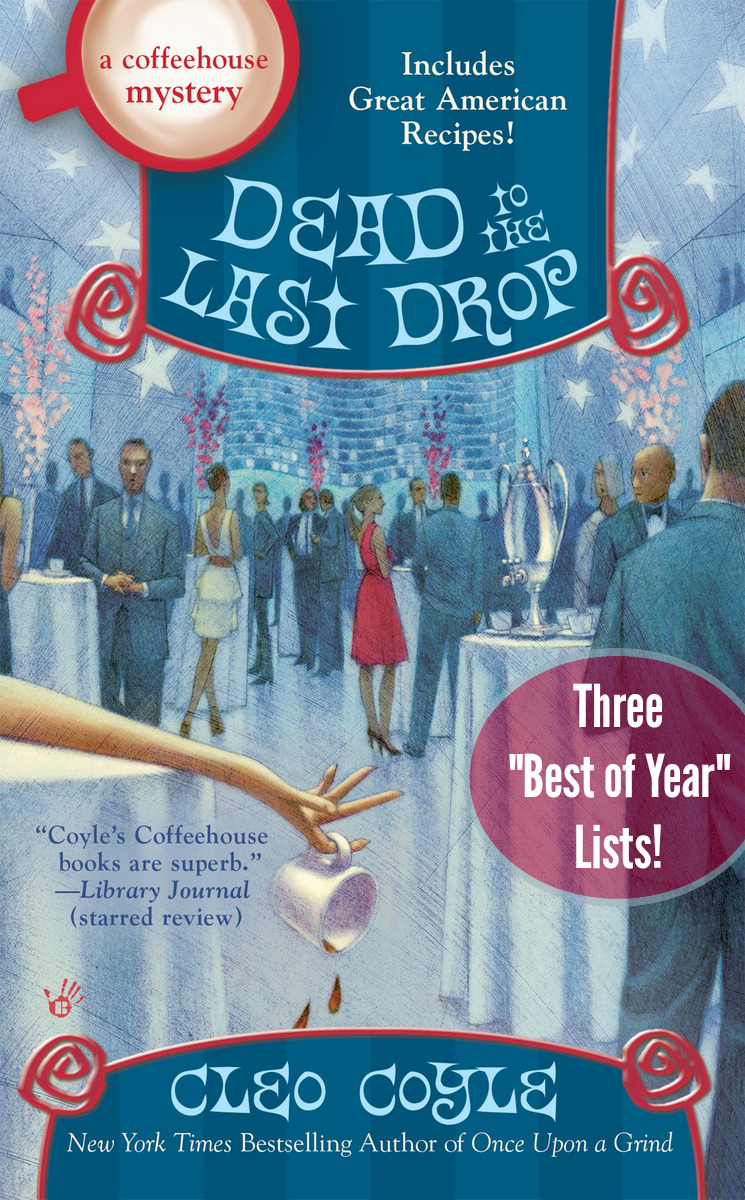 Dead to the
Last Drop
National Bestseller
3 Best of Year Lists!
TO LEARN
MORE or BUY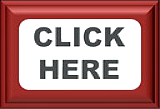 With an appendix of
amazing recipes...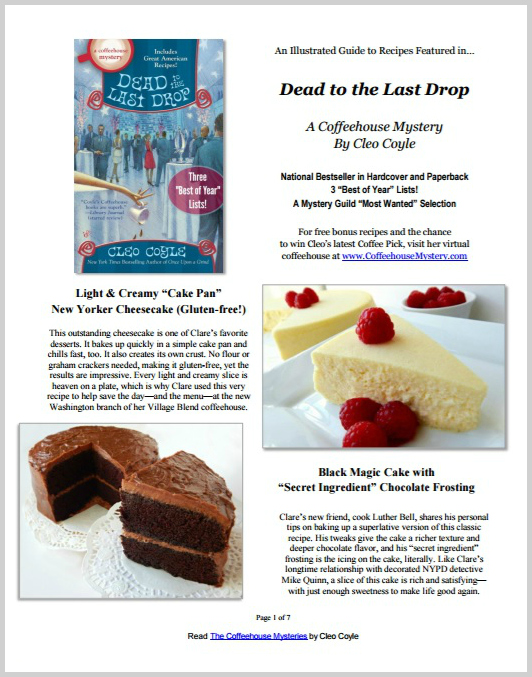 ---
FREE
READING
GUIDES

---
---
It's Official!

Now a
BESTSELLER
in paperback!
#3 bestselling
paperback mystery
at B&N Stores
Nationwide!

Cleo's 10th
Coffeehouse
Mystery
Murder
by Mocha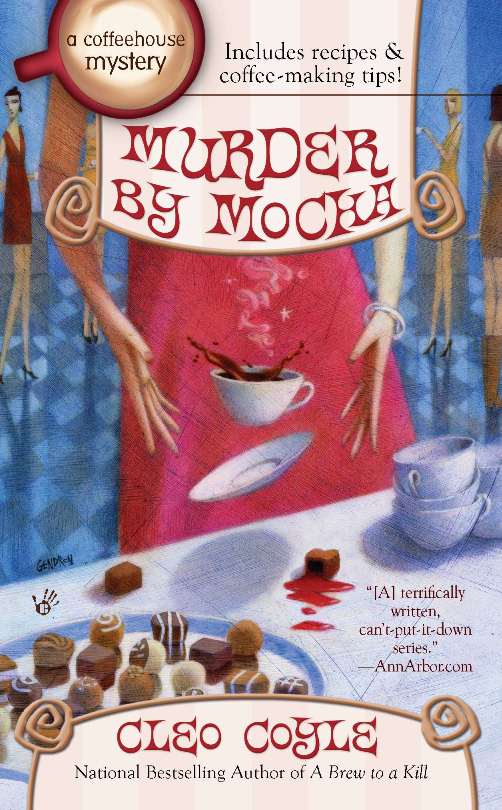 4 Year-End
Best Mystery
Lists!
This bestselling
hardcover is
now reprinted
in paperback,
and a...

TOP-10*
Mystery
Bestseller,
Nationwide!

*Barnes & Noble
*
Includes
Chocolate
Recipes!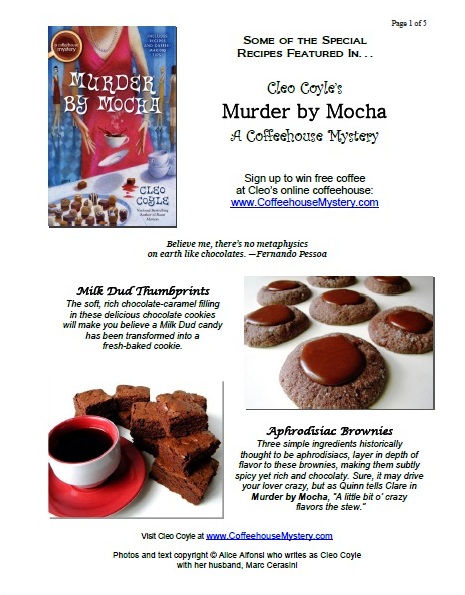 This is a
PDF document
and will take a
minute to load.
"...a tasty tale
of crime and
punishment
lightened by
the Blend's
frothy cast of
lovable
eccentrics."
~ Publishers
Weekly


---
Read
with joy!

~ Cleo
---
Arson leads
to murder
in...
ROAST
MORTEM

Named as a
"Favorite Book
of the Year!"
Reviewer's Pick
~ Bookreporter.com
Now a
National
Mystery
Bestseller!*
A deliciously
thrilling
culinary mystery
that's also a
tribute to
firefighters...

See some of
Roast Mortem's
featured recipes by
CLICKING HERE.


---
---
#1
Bestselling
Paperback
French
Pressed

#1 Bestseller
Independent
Mystery
Booksellers
Association
April 2008
---
Caffeinated
Cheers

to
COUNTER
CULTURE
COFFEE
"Top Innovator"
DETAILS magazine named Counter Culture Coffee as #1 (of North Carolina) among five industry "innovators creating coffees that have the complexity of fine wines."
I'm a big fan of Counter Culture and have written about them on this site and in my books. Read my Coffeehouse Mystery: French Pressed or scroll down this column to my "Coffee Pick" list.
Says Counter Culture: "We hope that such media coverage helps spread awareness that coffee can not only be an authentic, delicious food experience, but also a conduit for community, sustainable agriculture, and cultural exchange."
~ Cleo
---
A
#1 Bestselling
Paperback
Decaffeinated
Corpse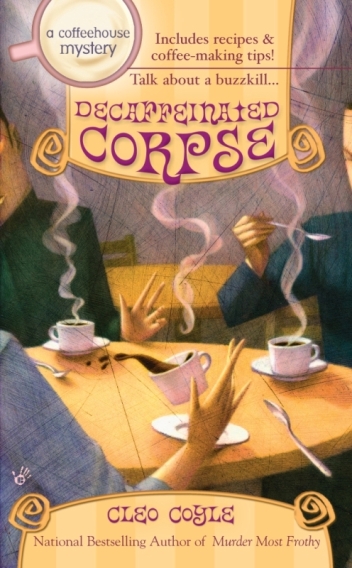 #1 Bestseller
Independent
Mystery
Booksellers
Association
July 2007
---
BULLETS
ON THE
BEACH
Murder
Most Frothy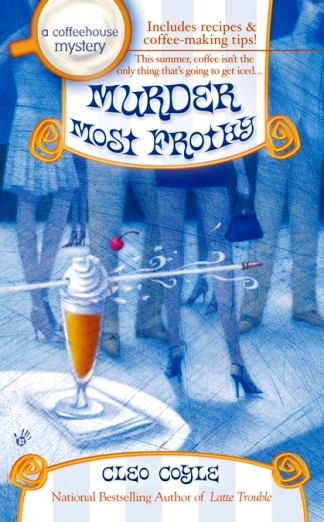 Murder Most Frothy
Cleo's 4th Coffeehouse Mystery gave her amateur sleuth, Clare Cosi, a summer job as a "coffee steward" at a posh new eatery in the Hamptons, the fabled seaside escape for New York's rich and famous.
When a co-worker is gunned down, she's on a case that leads her to strange clues on the beach, a rogue Navy SEAL, and a suspicious manager at the restaurant where she's pouring gourmet cups of joe...
NEW YORK
HAMPTON'S
COFFEE CO.
CLICK HERE to visit some real coffee peeps who work hard to give the Hamptons folks a great cuppa joe.
* * * * * *

And
just for fun...
Peter Pans

"Overstaying the
Hamptons Party"

New York
Times
Click below to read a past Times feature about "house shares" in the Hamptons and men who try to keep the postcollege "boys of summer" party going decades after their undergrad days. Shades of my character Matt Allegro? Hmm...
---
2010 WORLD
BARISTA
CHAMP
Mike Phillips, our U.S. Barista Champ, finished among the top 3 baristas in his first World competition, held in Atlanta, Georgia. The following year, in Olympia, London, he won FIRST PLACE and is now THE WORLD CHAMPION FOR 2010! Way to go, Mike!

How did he get there? "I really care about coffee and the entire chain of things, from where the coffee is grown and processed, all the way to the shop where it's prepared and the customers who enjoy it."
Mike worked at Intelligentsia Coffee & Tea when he won the barista competitions. To virtually visit the store, click here.
*
---
Java Master Gives
Tips on Making
the Perfect Cup
Italian-born Gennaro Pelliccia is responsible for the taste of the 108 million cups of Costa coffee sold in Britain each year. His policy with Lloyd's of London insures his tongue for 10 million pounds!

Click here to read Mr. P's tips on making a great cuppa joe...
FREE
EXCERPT!
for Cleo Coyle's
2nd series...
Haunted
Bookshop
Mysteries
THE GHOST
AND THE
HAUNTED
MANSION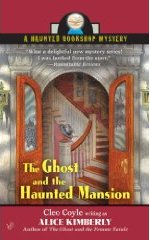 * National Mystery
Bestseller!
Independent Mystery
Booksellers Association
Meet the ghost at...
* A Fresh Fiction
Fresh Pick!
Click here
to read a
Free Excerpt

---
Want to Grow
Your Own
Coffee Plant?
Thanks to CM reader Linda for posting info about where to buy coffee plants and seeds. Click here to go to the coffee seed catalog page and scroll down. Look for the "coffea" plants listed in ITALIC alphabetically.
Coffea arabica
Coffea catura
Coffea kona
Linda also says: "Gurney's Plant and Seed catalog has small coffee plants for $8.95 each. Click here and look for item # 11295 for coffee plants."
---
WAKE UP AND SMELL...
THE CANVAS!
"I started painting with coffee because I wanted a cheaper medium that was accessible to me," says Filipino artist Sunshine Plata. A tube of oil paint costs at least 500 pesos ($11), while a jar of instant coffee is only around 150 pesos ($3). Click here to read more about Sunshine and her coffee art.
---
Caffeine
Myths
A New York Times story by the amazing Jane Brody examines coffee and health, click here to read more. (I learned a lot about the myths of caffeine!)
*
Click here to read about a Harvard study that shows coffee's link to preventing heart disease.
*
Click here to read how a cup of coffee a day may offset Alzheimer's disease.
---
In Memoriam
Sheena
2.21.2009
---
Ethiopian Coffee Ceremony!
Yes, like the Japanese with their tea traditions, the Ethiopians have a very special way of enjoying coffee. Click here to learn more!
---
Coffee Health News!
Coffee May Boost Memory
in Older Women
Women older than 65 who drank more than three cups of coffee a day — or the caffeine equivalent in tea — showed better memory retention than men, a French researcher reports. To read more in a Scientific American article, click here.
---
COFFEE NEWS!
Ethiopia announces commercial culitvation of low-caffeine coffee plants! Ric Gostwick's "dream" coffee from Decaffeinated Corpse is no longer fiction! To read about this amazing breakthrough, click here.
---
AND NOW
FOR SOME
OF CLEO'S
PAST
COFFEE PICKS...
---------------------------
SEPTEMBER '07
Cleo's Coffee Pick:
MAGNOLIA GRILL BLEND
With the tip of a chef's hat to the married couple who run Magnolia Grill, Cleo's coffee pick for SEPTEMBER 2007 was Magnolia Grill Blend sold by Counter Culture Coffee roasters.
---
OCTOBER '07
Cleo's Coffee Pick:
GOMBE RESERVE
Cleo's pick for OCTOBER 2007 was Gombe Reserve sold by Green Mountain Coffee Co. and endorsed by Dr. Jane Goodall.
---
NOVEMBER '07
Cleo's Coffee Pick:
MAJOR DICKASON'S BLEND
In tribute to the late, great Alfred Peet, Cleo's pick for NOVEMBER 2007 was Major Dickason's Blend sold by Peet's Coffee and Tea. To read Cleo's past featured article "Alfred Peet and the Birth of Coffeehouse Culture" as well as the article after it about the Major Dickason coffee blend itself, go to Cleo's article archives by clicking here and scrolling down.
---
JANUARY '08
Cleo's Coffee Pick:
"YIRG" - ETHIOPIAN YIRGACHEFFE
Cleo's pick for JANUARY 08 was Ethiopian Yirgacheffe sold by Counter Culture Coffee Company. This coffee was also featured in Cleo Coyle's Coffeehouse Mystery: FRENCH PRESSED.
---
FEBRUARY '08
Cleo's Coffee Pick:
RWANDAN VILLAGE BLEND
Cleo's FEBRUARY '08 pick was Rwandan Village Blend sold by Land of a Thousand Hills Coffee Co. To read Cleo's archived article on this coffee, click here and scroll down.
---
MARCH '08
Cleo's Coffee Pick:
KENYA
Cleo's MARCH '08 pick was Kenya, sold by Counter Culture Coffee, Co. and Peet's Coffee. This coffee was also featured in Cleo Coyle's Coffeehouse Mystery: FRENCH PRESSED.
---
APRIL '08
Cleo's Coffee Pick:
PURPLE PRINCESS
Cleo's April '08 pick was the amazing "Finca El Puente" from a coffee in Honduras nicknamed "Purple Princess" by the coffee director of Counter Culture Coffee of Durham, NC. This coffee was also featured in Cleo Coyle's Coffeehouse Mystery: FRENCH PRESSED.
---
MAY - JUNE '08
Cleo's Coffee Pick:
PAPUA NEW GUINEA
Cleo's June '08 pick was the "Jamaica Blue Mountain" of the South Pacific. An award-winning coffee grown on the exotic island of Papua New Guinea (north of Australia).
---
JULY - AUGUST '08
Cleo's Coffee Pick:
SOLAR ROAST COFFEE
Cleo's July - August '08 pick was Solar Roast Coffee of Pueblo, Colorado, the only company in the world that roasts its coffee using solar energy! Meet Dave and Mike, the two brothers who invented this one-of-a-kind solar roaster, and learn how you can purchase their delicious coffees for yourself by clicking here or typing SolarRoast.com into your browser.
---
SEPT. - OCTOBER '08
Cleo's Coffee Pick:
JOE'S VIENNA ROAST
from the NYC coffeehouse:
Joe, The Art of Coffee
The September-October '08 pick was Joe's Vienna Roast, sold by Joe, The Art of Coffee café in Greenwich Village, New York, recently named one of the best coffee bars in the country by Food and Wine magazine (and one of Cleo Coyle's inspirations for her fictional Village Blend!). CLICK HERE to visit Joe online. (To read Cleo's archived article about the Joe cafe, click here.)
---
NOV. - DECEMBER '08
Cleo's Coffee Pick
BOUCHON BLEND
This smooth, delicious coffee is the House Blend served at Bouchon Bakeries, which are owned and run by award-winning chef Thomas Keller. This coffee was featured in Cleo Coyle's 7th Coffeehouse Mystery: ESPRESSO SHOT. It is blended and roasted by Equator Estate Coffee and Teas, a women-owned company based in northern California. Click here to visit the company and try their coffees for yourself.
---
JANUARY 2009
Cleo's Coffee Pick
NOT KOPI LUWAK!
One of the rarest coffees on the planet, Kopi Luwak is also one of the most expensive. Kopi Luwak was also a featured coffee in Cleo's 7th and most recently released Coffeehouse Mystery: ESPRESSO SHOT. To read Cleo's brief archived article on Kopi Luwak and learn how it got its hilarious nickname: "cat poop coffee," click here and scroll down.
---
SPRING 2009
Cleo's Coffee Pick
ROOSTER BROTHER's
LA MINITA ESTATE
(Costa Rica)
This outstanding single-origin bean is treated with love by the coffee team at Rooster Brother, a store for cooks housed in a historic Victorian building in Ellsworth, Maine. Master Roaster Gene (pictured) does a masterful job of bringing out the very best in this smooth, bright, delightful coffee with the kind of hints of citrus and berry usually found in high-quality African beans. Click here to visit George and Pamela Elias's Rooster Brother store online and order some of this superb coffee for yourself! (Thanks to Coffeehouse Mystery reader Bud Knickerbocker of Bangor, Maine, for suggesting it!)
---
MAY - JUNE '09
Cleo's Coffee Pick
BISHOPS BLEND
Creating blends is a culinary art, and I'm happy to report that the roasters for Bishops Blend have done a masterful job at creating theirs. The beans are roasted medium dark and the package came to me (via UPS) freshly roasted, beautifully oily, and smelling of chocolate. The coffee is perfectly balanced; and as it cools, the notes include a slight vanilla flavor and a touch of cinnamon. Even better, when you purchase a bag, a percentage of the money goes toward ERD, a charity that provides disaster relief around the world as well as enabling people in the poorest communities on our planet to climb out of poverty.
---
SUMMER 2009
Cleo's Coffee Pick
DALLMAYR PRODOMO
Imported from Munich, Germany
To learn about this beloved German coffee brand, including tips on where to purchase it in America, read Cleo's feature article by clicking here. This is an archived article and make take a minute to load.
---

FALL 2009
Cleo's Coffee Pick
AMARO GAYO
(Ethiopia)
roasted by
Gimme! Coffee
An exotic Ethiopian coffee sold by the outstanding roaster Gimme! Coffee, which takes pride in getting it to you expertly and freshly roasted. Visit the roaster by clicking here.
---
SPRING 2010
Cleo's Coffee Pick
FRENCH LAUNDRY
ESTATE BLEND
roasted by
Equator Estates Coffee
"Roaster of the Year"
~ Roast Magazine

This "chef's blend" was created especially for award-winning Chef Thomas Keller's world-renowned French Laundry restauant. The roaster is Equator Estates. Visit the roaster by clicking here.
---
Summer-
Fall 2010
Cleo's Coffee Pick
Kafe Lespwa
"Coffee of Hope"
from Haiti
To purchase this coffee
or learn more about it,
CLICK HERE.

To Read Cleo's
feature post on
this coffee, CLICK HERE
and scroll down

---
Spring-
Summer 2011
Cleo's Coffee Pick
Cops Coffee

COPS
COFFEE
"Midnight
Shift"
dark roast

"Your safest cup
of brew..."
---
Mocha Java
Blend

To learn
more or buy,
click here.
and...

Dancing
Goats Blend


To learn
more or buy,
click here.
---
Winter
2011 - 2012

Cleo's
Coffee Picks
from
Rooster
Brother

A boutique
roaster in
Ellsworth,
Maine
Costa Rica's
La Minita Estate

"The Lafite of coffees."
An amazing cup
of joe from


To visit the
Costa Rican farm
where this coffee
is grown,
click here...
To read more
about this coffee
or purchase it
for yourself,
click here.
and...
100% Kona
Coffee

Grade:
Extra Fancy

Grown by
Kona Star Farms
of Kona, Hawaii
To learn
more, click here.
NOW
SOLD OUT
---
Cleo's
Spring 2012
Coffee Pick
Brazil's
Poco Fundo
"Almond joy
in a cup"
Roated by
Seattle
Coffee Works
---
Cleo's
Summer 2012
Coffee Pick...
From the
"Coffee Goddesses"
of Maine
Bistro Blend
&
Fireside Blend
Roasted by
Carpe Diem
Coffee Roasters

To learn more
or purchase,
click here.
---
---
WIN COFFEE
---
---
---
FREE
READING
GUIDES

---