CONTACT
CLEO COYLE AT

CoffeehouseMystery(at)
gmail(dot)com
CLEO IS ON
FACEBOOK!


Click here to visit Cleo's Facebook Page. If you read her books, she will be delighted to accept your friend request. See you there!
---
---
To learn
more or buy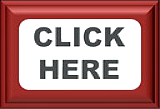 Or to find an
Independent
Bookstore
near you,

CLICK HERE.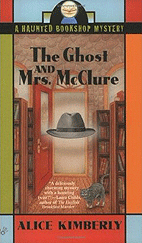 HAUNTED BOOKSHOP
MYSTERIES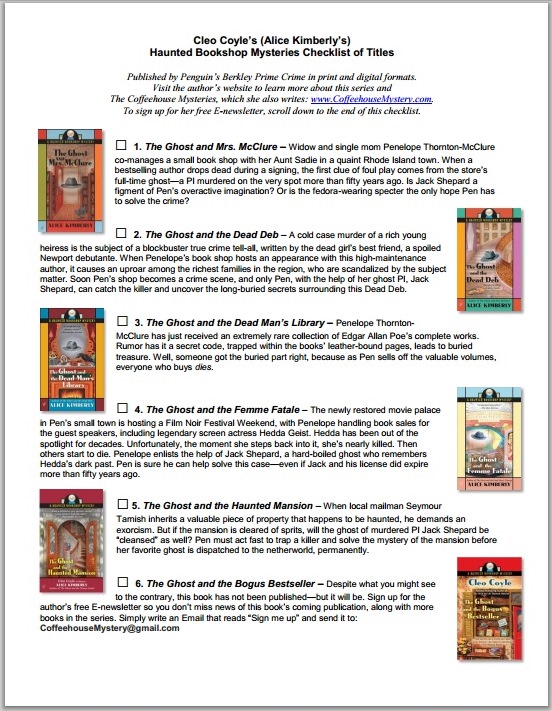 CLICK HERE
FOR TITLE
CHECKLIST



---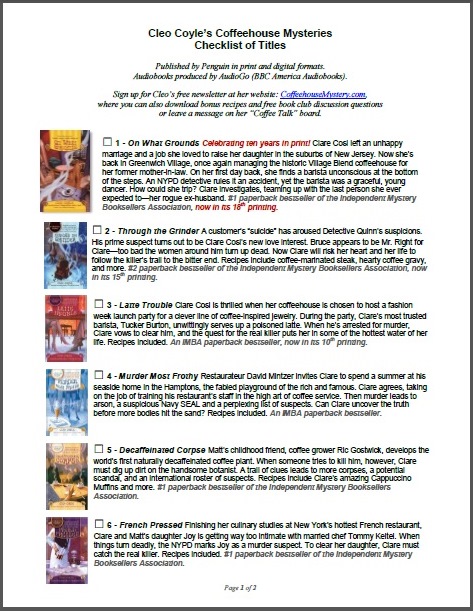 For a free checklist of the Coffeehouse Mystery books in order click here.
---
WHO IS
CLEO
COYLE?

To read Cleo's
essay "Brewing
up Murder"
The essay
appeared in
the Quarterly
Issue of Mystery
Readers Journal
---
To read
Cleo Coyle's
WIki Entry
Click Here
---
American
University
Magazine
interviewed
Cleo Coyle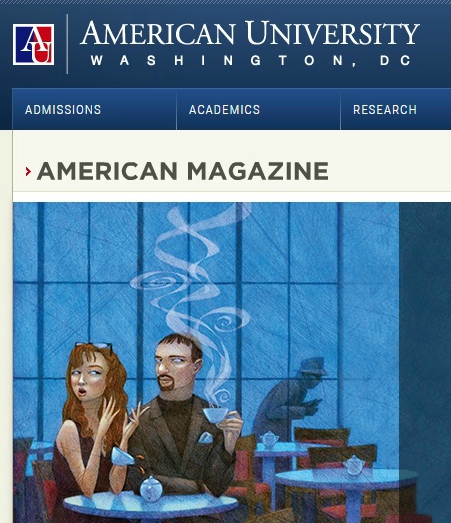 ---
**NEW**
INTERVIEW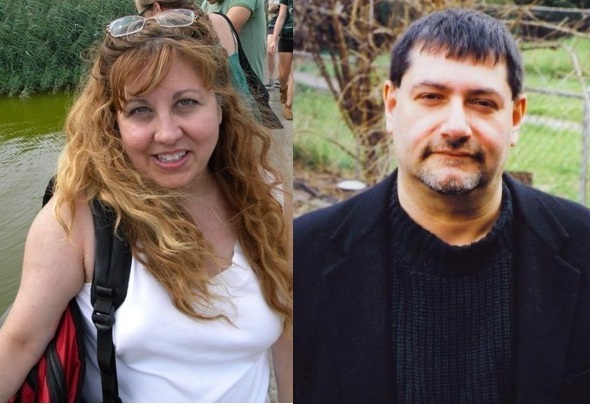 *NEW*
Cleo Coyle Interview, Click Here to read it at the award-winning blog: Lesa's
Book Critiques
*
---
What is a
cozy mystery?
The Cozy
Mystery
List tells you!

Click here
to learn more...
---

Gumshoe
Review
Interviews
Cleo Here
---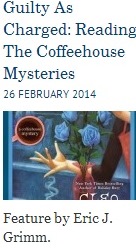 Sprudge.com
is the "most popular
coffee publication
on the planet."
Read Cleo's
interview with
Sprudge by
clicking here.
---
LIBRARY
THING
Hosted a chat
with Cleo.

Read it by...
---
A BLOG
POST FOR
WRITERS:
Read Cleo's
Guest Post at
Mystery Writing
Is Murder

"Genre Blending
and Your Character's
Love Life"
Click here
to read.
---
Cozy Murder
Mysteries Blog
Interviews
Cleo
---
Fun Foodie
Book Resort
Interview
with Cleo
Here.
---

Cleo's Q&A
with the
Hartford
Examiner


---
FREE
READING
GUIDES

COFFEEHOUSE
MYSTERIES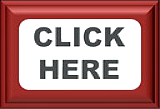 Book Club
Discussion
Questions
---
How to Clean
Your Drip
Coffee Maker...
Your best tasting
cup of java will
come from a clean
coffee maker!
*
*
For more coffee
tips, scroll down
this left column...
---
NYPD DET.
MIKE QUINN'S
BEAT
Click » NYPD: Official Website for New York's Finest
Click » NY Crime File (Daily News)
Click » Police Blotter (NY Post)
---
How to Make
Cuban Coffee
CLICK HERE
for video
* * *
For more
info on the
Moka Express
stovetop pot
used in the
above video,
---
*Starred Review*
~Library Journal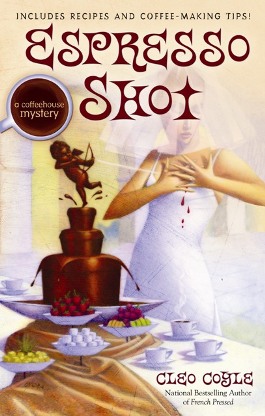 To learn more
or buy...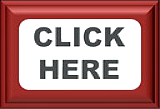 CLICK HERE
TO READ A
FREE EXCERPT
---
How to Make
Coffee in a
French Press
---
Cleo's Past
Coffee Pick was...
Kafe Lespwa
"Coffee of Hope"
from Haiti

Click here to
visit Just Haiti.org
and sample the
coffee for
yourself!
A
Good
Cause!
See more of
Cleo's past
coffee picks
by scrolling
down the
right column.
---
Publishers
Weekly
Bestseller
LEARN MORE
OR BUY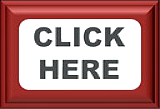 "Fun and gripping…"
~ Huffington Post


"Some of the most
vibrant characters
I've ever read."
~ Mystery Scene


"This one will keep
your cup
piping hot."
~ Kirkus




vif
---
Welcome to Cleo's
Coffee Talk
Message Board!
TYPE YOUR POST BELOW.
HIT THE SAVE BUTTON.

Readers are also welcome to
"Friend" or "Follow" Cleo on
Facebook by clicking here.


You can also e-mail Cleo at this address...
CoffeehouseMystery@gmail.com

jazzy egg * donut egg * haunted egg
March 6, 2010
August?
That's a long countdown; I'm gonna wear out my pencil making those X-marks on the calendar. *Sigh* Still no Jack? His visit to Orlando was so brief. . . . You keep writing: I keep reading.
Thanks
geekette
March 5, 2010
Loved, loved, loIved Holiday Grind
Dear Cleo,
I've read a couple of your books and just finished Holiday Grind. I love the ones I read so far. Holiday Grind left me guessing right up until the ending. I thought I knew the killer and you suprised me. What a great story, you are a great author. I can't wait to read the rest of your Coffeehouse mystery collection because I can't get enough of Clare, Mike Quinn, and of course Matteo.
Sincerely,
Tracy Losey
March 1, 2010
I just discovered your books!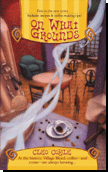 Dear Cleo,
I just recently found your books at my local Library and I am hooked!! So far I have only read Espresso Shot and On What Grounds.
I love the coffee tips in the book and the recipes--Oh they bring me back to my Italian Childhood, I copied your cheesecake recipe
and plan on making it. Thank You for such wonderful books...
Keep the mysteries coming!! :)
February 28, 2010
I love your coffee books!
DEAR CLEO,
I love your coffee house books, I personally don't care for really strong coffee because when I make it, I use half as much coffee as I do water because otherwise, I think it taste to strong. However, I do like frappuccino's (iced coffee made with coffee flavoring, milk, vanilla ice cream and whatever else you want in it) and coffee flavored stuff, I deffinitely plan on trying to make your cappuccino muffins, I'll let you know how they turn out. However, I was just wondering how many calories they are per muffin because I'm trying to watch my weight.
Anyway, love your books.
Keep on writting.
Sincerly,
Mary Manaugh
February 27, 2010
Finally Got to Read Holiday Grind
The best thing about a horrific snow storm is being able to stay home with a good cup of coffee, my little white cat snuggled in the comforter and a great read!
I had purchased Holiday Grind when it first came out but was then diagnosed with breast cancer and, well, never got around to reading. However, I promised myself when I "graduated" from treatment, I would settle down with my favorite read.
So double treat snowday and Holiday Grind. Love little Frothy! too cute! Cannot wait for your next therapeutic coffee break!
Appreciate your great writing. Your Nonna's clam sauce is just like my Nonno's. Think I will make it tonight followed by espresso and grappa. Yum Yum.
Thanks Cleo. Keep up the great world of the Village Blend.
Cleo's reply:
First of all, I am distressed to hear that you have been fighting cancer. Please know that you are in my good thoughts and prayers, and I hope everyone who reads this will send good karma your way, too.
Creating a world where a reader can "live" (and escape) for a little while is a challenge I take very seriously, and I am so happy to hear that Holiday Grind did that for you.
I know how important (and therapeutic) a story can be. Sometimes I think I could not have survived some of the terrible setbacks that I've gone through (personally and professionally) were it not for my favorite storytellers -- the ones I've turned to for strength, inspiration, laughter, and insight...
So thank you sincerely for letting me know that my work has served to lift you up, even a little bit. It means more than words can say.

My very best thoughts and wishes are heading your way. (So happy to hear you enjoyed Nonna's Clam Sauce recipe--yes, that dish is off the hook! Yum, indeed!)
Please keep in touch!
~Cleo
February 26, 2010
thanks
i am a thirteen year old girl from oregon and i was about to give up on mysteries until my aunt gave me latte trouble and i just couldn't put it down. thank you for writing, writers like you are what makes youth want to read.


Cleo's repy: Because I'm under a tight deadline for my next book, I have had to delay replying to many of the wonderful comments on my message board. But I had to stop writing to reply to you.
When I was your age, I began reading adult books, some of which greatly influenced me as a person and as a writer. The ones I loved the most were the ones that helped me enjoy reading.
To hear you say that I've done this for you is an amazingly generous and moving compliment. All I can say is thank you from the depths of my heart. Your post made my week, and...I hope this is the beginning of a beautiful friendship between us. :-)
Java joy to you (and to your aunt)!
I hope you'll keep in touch...
~Cleo
February 24, 2010
Note to Cleo
Just love your books. Can't get enough of them. They are as addicting as a good latte.
February 22, 2010
Kopi Luwak marketing as product development example
Hi Cleo,
I am a great fan of both your coffeehouse mysteries & the haunted bookshop mysteries (being a chronically undercaffienated librarian). I came across this post in a career coaching blog, and was reminded of the 'cat poop coffee' sidebar that I had seen here last January. The relevant entry is Aug 31 and is titled "The Most Expensive Coffee and Product Development". I hope you and the other posters enjoy it.
Nancy
February 22, 2010
The nurse didn't see her shadow but it's still winter.
Out in the lonely countryside, the deep layer of white paperwork and medical articles quivers. A hand breaks through the top of the layer and waves frantically, but no one is there to see the frantic cry for help.
With a deep, pathetic sigh, the poor nurse's hand begins to disappear back under the paperwork, pausing only to snag another cup of El Salvadoran Orange Bourbon coffee...and a chocolate biscotti. No shadow was seen and this, according to legend, means there is another 10 weeks of school before relief will come, the sun will shine, and life will resume. SIGH...
~Nurse JudyMac
February 16, 2010
Watching Olympics
Hi Cleo,
We were watching the Olympics and a commercial came on comparing buying a Jeep to a latte. I didn't get the comparison myself. OF COURSE I'd choose the LATTE. Well, if they were giving it away to me, I'd choose the Jeep. You can always sell that and buy A LOT of Lattes!
~Crystal Lane
of Amarillo
February 14, 2010
I LOVE YOUR SERIES
I WANT TO LET YOU KNOW THAT I AM LOOKING FORWARD TO YOUR NEXT BOOK, ROAST MORTEM.
I AM A FAN. I USE YOUR RECIPES AND I DRINK A LOT OF COFFEE. I HAVE COME TO APPRECIATE IT MORE. THANKS, CLEO COYLE.
I LOVE YOUR SERIES CLEO. KEEP UP THE GOOD WORK. I AM NOW GOING TO START READING HOLIDAY GRIND. SORRY I DID NOT READ IT SOONER, BUT I AM A FAN.
DARRYL
February 12, 2010
Charleston!!! I have left the planet again and again!! Coffee & Books
Ms. Cleo: I know you are a very busy lady. So, please do not rush to respond to me. I can read others comments and see how much you are loved and a great writer. I'm still waiting for my next "Jack" rush and hope it's soon. I don't know how long I can stand it, but will continue to hang in there. Still at the library and still looking for your books, even at the book stores. Thank you for being the "best." When is Jack coming back?? I need him!! Coffee and Books oh! my! God! I'm loving it!
~VaLinda
Charleston, SC
February 7, 2010
COFFEE COZY CLUB
CLEO, I AM TRY TO START A ONCE A MONTH COFFEE COZY CLUB, WHERE WE MEET AT MY HOUSE AND HAVE COFFEES AND DESSERTS AND TALK ABOUT MYSTERY BOOKS. ANY IDEAS WOULD REALLY HELP!
THANKS,
JAMIE FROM CONNECTICUT
Cleo's reply:
Hi, Jamie. Generally speaking, the people who start reading clubs begin looking for participants withing their own groups of friends, co-workers, and club or organizational memberships. That's what I'd advise you to do.
A local bookseller or library may help you with this by posting public notices of meeting days, times, places, with an e-mail address or phone number for questions, etc. BUT if you decide to make this a public club, I would strongly suggest that you not have complete strangers come to your house. Try to arrange meetings at a local coffeehouse, library, or another public place for everyone's safety and comfort level (at least until you get to know the people and they get to know you).
You might also try to contact a club that's up and running for advice. They may have good suggestions for you. (See below...and good luck!)
The Killer Coffee Club holds its meetings,
at the Ithaca Barnes & Noble:
Tops Plaza, 614 South Meadow,
Ithaca, NY 14850
For more information,
visit the reading group's web site: www.killercoffeeclub.com
Or contact the Killer Coffee Club at
mysterybuff@hotmail.com
February 5, 2010
Anxiously Waiting
Good Morning!
I have finished Holiday Grind and now anxioulsy await Roast Mortem. I have thoroughly enjoyed each one. Will begin reading the Haunted Bookshop series as well. Thank you very much
Cleo says: You are welcome very much. Thank you for reading my books. :)
February 5, 2010
A CTRR Reward for Holiday Grind – A Coffeehouse Mystery
Per my recommendation, your book has received a CTRR (Coffee Time Reviewer's Recommend Award) from Coffee Time Romance & More. This award recognizes outstanding writing styles in all book types and genres. Your book has received this award because I feel it is above and beyond a 5 Cup Rating. You can see this by clicking here.
We have announced this in our weekly newsletter, on our blog, and put the CTRR Award on your actual review on our site. It will stay there permanently.
~ Matilda
Cleo's reply: Hello, Matilda! Thank you so much for telling me about this award. I am always pleased when any reader tells me that he or she enjoys my books, and I'm so very happy to hear that you felt Holiday Grind was worthy of five cups! Woot! The Coffee Time site is lively and fun, and I'm so very honored to have a special place on it with Holiday Grind thanks to your generous recommendation. Thank you!
Drink with joy!
~Cleo
February 3, 2010
woohooo! Happy Birthday
Happy Birthday from your #1 fan in Texas!
Cleo says:
Thank you!
February 1, 2010
Haaapppyyy BBirrtthhddaaayy to yooooouuuuu!!
Playing on Alice (snicker) in Wonderland's Mad Hatter Tea Party song.. "A very merry Birthday to you, to you! A very merry Birthday to you, to you! 364 days that aren't special to you so a very merry Birthday to you!"
~~Nurse JudyMac
Cleo says: Sweet! Thank you!
January 31, 2010
The only Good Snow
Howdy, Cleo!
We tried your recipe for the White Chocolate Latte. I refuse to link it to snow being as we're snowed in at the moment! Crystal followed the recipe precisely. Well, except she kinda subed the vanilla. She used DaVinci Gourmet French Vanilla Syrup for that. We didn't take pictures, but the fourth step looked amazingly the same. Smokie said we have ta make it again soon 'cause she didn't get any! Seems there was none left. Opps.
Catherine Lane
of Amarillo, TX
Hi Catherine: Thank you for your post! Cleo will respond to you very soon. Check back right here for her reply...
January 30, 2010
Drumroll Please!!
Hey Cleo!!!
It's Hannah again! I don't know if you remember me, but I certainly remember you. Quite some time ago now, I finished On What Grounds. Fantastic! And it left me craving more.... I am currently reading Through the Grinder. About halfway through (lol! Through *wink*....eh....bad joke...) and I am so pleased to report that it's just as good as the first.
I had a really great idea. You should open up a Village Blend! It would be super cool! Or at least there should be a movie. I mean, I'm almost surprised there isn't one already, aren't you?! There could easily be one. Okay, I'll talk to you soon!
Thanks!!
~ Hannah
Thank you for your post, Hannah! Cleo will respond to you very soon. Check back right here for her reply...
January 30, 2010
Haunted Bookshop Series
I would like to know where I can get a hold of your Haunted Bookshop series. I have been everywhere. I just started reading your coffeehouse mystery book series and am getting hooked.
~ Donna
Sanibel Island, FL.
Donna: Thank you for posting. Cleo will respond to your note very soon. Please check back to see her reply...
January 30, 2010
I'll live through winter but I won't enjoy it!!
Apparently whining and complaining does generate body heat because I survived the deep freeze a couple of weeks ago (large infusions of coffee helped), and I survived the typical January thaw with its large infusions of mud and rain. Now it's snowed again and cold...sigh...can I get some cheese to go with my whine? Anyway, Cleo you wicked person you, I have pre-ordered your new book AND while I was on Amazon, I found a new Earlene Fowler book to pre-order. This means I have to go to work to pay for my horribly addictive habit of reading, which means going out into the snow and cold and IT"S ALL YOUR FAULT! BTW, could you hurry up with the next Haunted Bookshop book? I think I can shake the couch down for enough dough to cover it. Being totally fed up with winter and darn proud of it.
~~Nurse JudyMac
NJM: Thank you for posting. Cleo will respond soon. Please check back to see her reply...
January 29, 2010
I Love Your Books!
Dear Cleo,
Just wanted to drop a note and say I love your books! They are warm and funny and interesting, and since I no longer live in the NYC area, each one is like a trip home for me. I am a tea drinker, by the way, although I do love coffee ice cream. Do you think there the Village Blend will ever sell tea???
Thanks for all the great books,
Florence
Thank you for posting, Florence! Cleo will respond to your note very soon. Please check back to see her reply...
January 25, 2010
New book club...what would be the best book to read first??
Hi, Cleo,
it is my turn to pick the book for our bookclub this month and I'd like to start the coffeehouse mysteries. Do you have a suggestion as to which book would be the best to start with, or should we just start w/ On What Grounds since it was first?
Thanks for answering!!
Thank you so much for your comment! Cleo's reply will be posted here this week. Check back again.
January 22, 2010
Love Your Books!!
Just finished Holiday Grind. I read all the Coffeehouse Mysteries in order and am truly hooked. I am now going to start the Haunted Bookshop Mysteries.
Two of my three favorite things: coffee and mysteries. The third favorie is wine, maybe you could incorporate it into one of your next mysteries?!? I also love NY, I have been there afew times over the last few years. About five years ago, I visited a bookstore called "Murder Ink", it was filled with great mysteries.
Thanks for the great reads. I will check back soon.
~ Kathy
(Brighton, MI)
Kathy: Thank you for your comment! Cleo's reply will be posted right here later this week. Be sure to check back again.
January 18, 2010
Book Club loves a good Mystery! + Coffeemaker Question
Cleo,
I belong to a mystery book club and chose the first book,THE GHOST AND MRS MCCLURE, in the haunted bookshop series when it was my turn to introduce a new book and author. We all loved it!
Everyone wants to now read the series along with the Village Blend books. We meet monthly on the first Monday, mid- morning for coffee and treats which brings me to my question.
I am in the market for a new coffee maker. I just want an everyday drip version. I have plenty of the 'fancy' types--french press, espresso, etc. and don't want to break the bank! Do you or any of your readers have any suggestions? Thanks for 2 great series and the help!
~Pam in Nebraska
Cleo's reply:
Hi, Pam,
Thank you for posting. I am very happy to hear that your book club is enjoying my books. Please wish them a Happy New Year from me!
OK - Here is an answer to your question about drip coffeemakers...
With the understanding that I am not officially endorsing any products and the understanding that no drip maker is perfect, here is what I can tell you...
We buy economical drip coffeemakers in our house--because my husband and I are writers and not investment bankers, LOL :). FYI - this is why Clare's "democratization of luxury" philosophy is a
lot like ours. Murder Most Frothy and French Pressed are the books in which she speaks about this the most: When folks can't afford a $5,000 trip to the South of France, they take a $5.00 trip to a cozy coffeehouse to enjoy an excellent coffee drink. And that's what the coffeehouse experience is really all about: an oasis in the middle of a hectic day; a place to relax and rejuvenate for people who cannot afford the time and money for a full body massage at a day spa!
Okay, so the brands we use (at the moment) to make our drip coffee are Cuisinart and DeLonghi. Both coffeemakers sit side by side on our counter. The Cuisinart (12-cup, model DCC-1200 series) is for larger pots. This pot has an automatic turn off, a good and safe feature. It also beeps you when the coffee is ready and when the burner is about to turn itself off. We also use a DeLonghi (Twenty Four Seven model). This is a 4-cup maker for very small pots. This model does NOT have an automatic turn off so you have to remember to turn it off yourself. But it's great for a small pot of joe.
Just like you, we have other methods of making coffee: French press, Moka express pot, but you were asking about drip.
We have also used Braun and Krups brands in the past and were happy with both of them. We don't think the expense of a thermal pot or grind-and-brew combo is worth it for us. We like to grind our coffee separately with a burr grinder. A burr grinder, by the way, (and not a blade grinder) is the very best way to grind whole bean coffee. Whole bean is the only kind we make because after coffee is ground in rapidly loses its flavor and aroma.
Anyway, what concerns us most when we shop for a drip coffeemaker is the SHAPE of the filter. A CONE filter is a more economical way to make premium coffees and that's what we use. Flat-bottomed filters do not concentrate the flavor as well and you end up using more coffee to get the same strength as you'd get with a cone filter. Pot after pot, using more coffee adds up, so a cone filter is more economical. Both our Cuisinart and DeLonghi brand drip makers have cone-shaped filters.
You can also look into "pour-over" methods for economical drip coffee making. This is when you heat the water yourself, then pour it over a cone-shaped filter and the coffee drips down into the carafe. Two popular pour-over brands are Mellita and ChemEx.
You can always check out the Consumer Reports run down of drip coffeemakers. Here is a link for you if you're interested...
Consumer Reports often gives
ratings on coffeemakers.
CLICK HERE to read their
general buying guide,
which will give you an overview
on the brands and types
of features on today's coffeemakers.
NOTE: Consumer Report ratings are for subscribers only, but their very informative general buying guide is freely posted
on the Web. CLICK HERE


Thank you so much for posting, Pam, and especially for reading my books...

Java joy to you and your
Mystery Book Club
in beautiful Nebraska!
~Cleo
Click here
to learn more about the Coffeehouse Mystery novels.
To purchase the books,
click here
or
here
or
here
.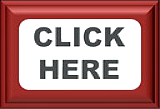 ---
Clare Goes to
Washington!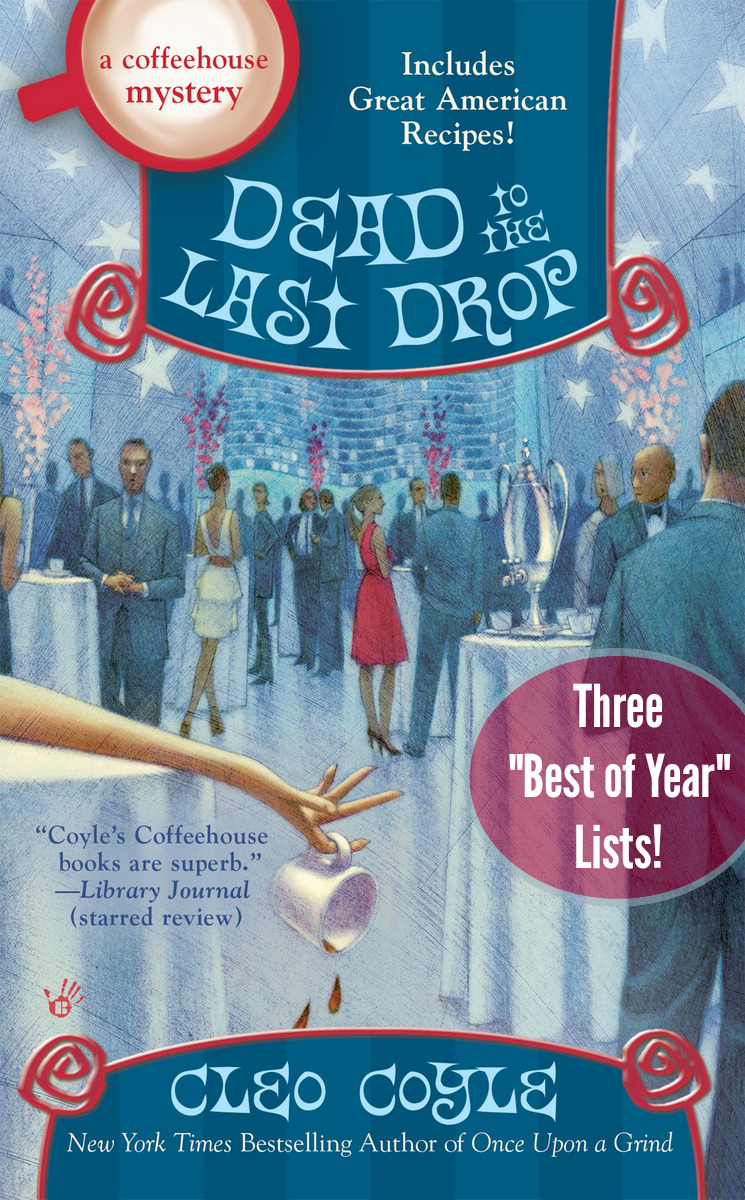 Dead to the
Last Drop
National Bestseller
3 Best of Year Lists!
TO LEARN
MORE or BUY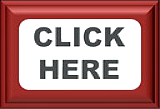 With an appendix of
amazing recipes...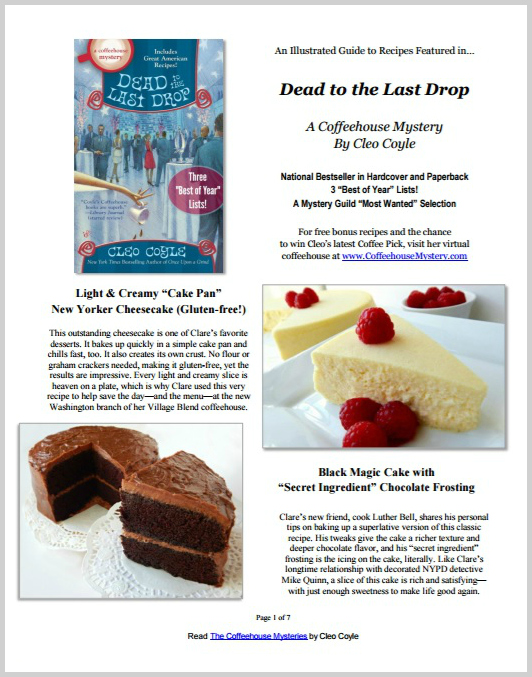 ---
FREE
READING
GUIDES

---
---
It's Official!

Now a
BESTSELLER
in paperback!
#3 bestselling
paperback mystery
at B&N Stores
Nationwide!

Cleo's 10th
Coffeehouse
Mystery
Murder
by Mocha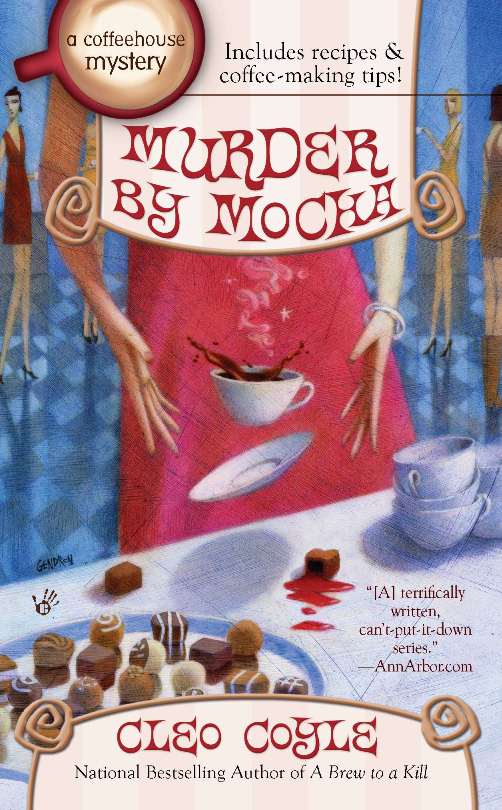 4 Year-End
Best Mystery
Lists!
This bestselling
hardcover is
now reprinted
in paperback,
and a...

TOP-10*
Mystery
Bestseller,
Nationwide!

*Barnes & Noble
*
Includes
Chocolate
Recipes!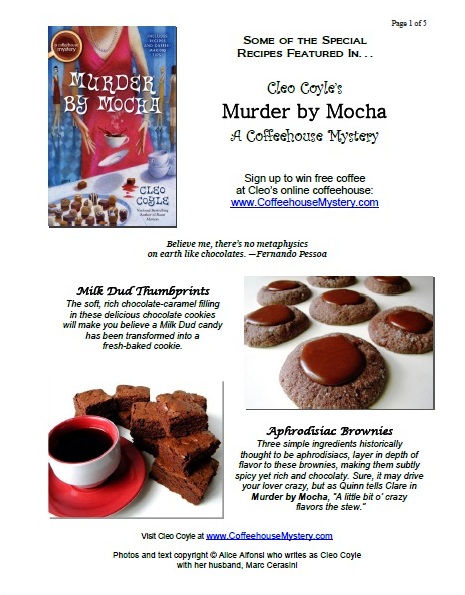 This is a
PDF document
and will take a
minute to load.
"...a tasty tale
of crime and
punishment
lightened by
the Blend's
frothy cast of
lovable
eccentrics."
~ Publishers
Weekly


---
Read
with joy!

~ Cleo
---
Arson leads
to murder
in...
ROAST
MORTEM

Named as a
"Favorite Book
of the Year!"
Reviewer's Pick
~ Bookreporter.com
Now a
National
Mystery
Bestseller!*
A deliciously
thrilling
culinary mystery
that's also a
tribute to
firefighters...

See some of
Roast Mortem's
featured recipes by
CLICKING HERE.


---
---
#1
Bestselling
Paperback
French
Pressed

#1 Bestseller
Independent
Mystery
Booksellers
Association
April 2008
---
Caffeinated
Cheers

to
COUNTER
CULTURE
COFFEE
"Top Innovator"
DETAILS magazine named Counter Culture Coffee as #1 (of North Carolina) among five industry "innovators creating coffees that have the complexity of fine wines."
I'm a big fan of Counter Culture and have written about them on this site and in my books. Read my Coffeehouse Mystery: French Pressed or scroll down this column to my "Coffee Pick" list.
Says Counter Culture: "We hope that such media coverage helps spread awareness that coffee can not only be an authentic, delicious food experience, but also a conduit for community, sustainable agriculture, and cultural exchange."
~ Cleo
---
A
#1 Bestselling
Paperback
Decaffeinated
Corpse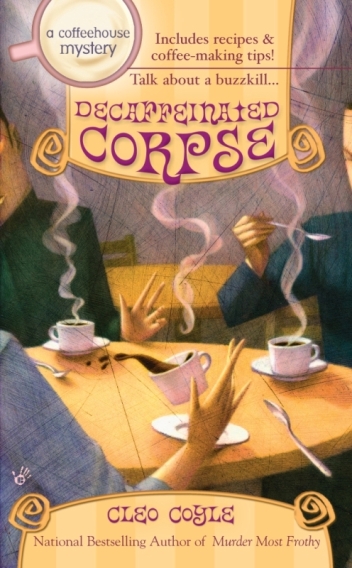 #1 Bestseller
Independent
Mystery
Booksellers
Association
July 2007
---
BULLETS
ON THE
BEACH
Murder
Most Frothy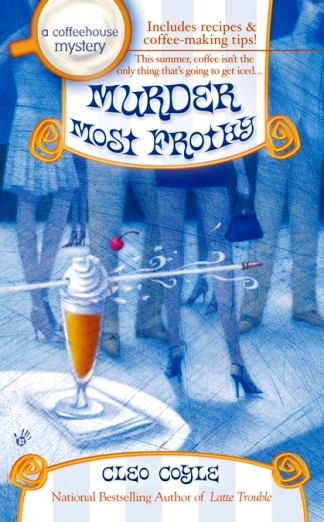 Murder Most Frothy
Cleo's 4th Coffeehouse Mystery gave her amateur sleuth, Clare Cosi, a summer job as a "coffee steward" at a posh new eatery in the Hamptons, the fabled seaside escape for New York's rich and famous.
When a co-worker is gunned down, she's on a case that leads her to strange clues on the beach, a rogue Navy SEAL, and a suspicious manager at the restaurant where she's pouring gourmet cups of joe...
NEW YORK
HAMPTON'S
COFFEE CO.
CLICK HERE to visit some real coffee peeps who work hard to give the Hamptons folks a great cuppa joe.
* * * * * *

And
just for fun...
Peter Pans

"Overstaying the
Hamptons Party"

New York
Times
Click below to read a past Times feature about "house shares" in the Hamptons and men who try to keep the postcollege "boys of summer" party going decades after their undergrad days. Shades of my character Matt Allegro? Hmm...
---
2010 WORLD
BARISTA
CHAMP
Mike Phillips, our U.S. Barista Champ, finished among the top 3 baristas in his first World competition, held in Atlanta, Georgia. The following year, in Olympia, London, he won FIRST PLACE and is now THE WORLD CHAMPION FOR 2010! Way to go, Mike!

How did he get there? "I really care about coffee and the entire chain of things, from where the coffee is grown and processed, all the way to the shop where it's prepared and the customers who enjoy it."
Mike worked at Intelligentsia Coffee & Tea when he won the barista competitions. To virtually visit the store, click here.
*
---
Java Master Gives
Tips on Making
the Perfect Cup
Italian-born Gennaro Pelliccia is responsible for the taste of the 108 million cups of Costa coffee sold in Britain each year. His policy with Lloyd's of London insures his tongue for 10 million pounds!

Click here to read Mr. P's tips on making a great cuppa joe...
FREE
EXCERPT!
for Cleo Coyle's
2nd series...
Haunted
Bookshop
Mysteries
THE GHOST
AND THE
HAUNTED
MANSION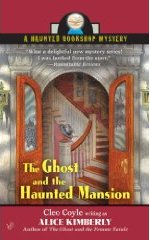 * National Mystery
Bestseller!
Independent Mystery
Booksellers Association
Meet the ghost at...
* A Fresh Fiction
Fresh Pick!
Click here
to read a
Free Excerpt

---
Want to Grow
Your Own
Coffee Plant?
Thanks to CM reader Linda for posting info about where to buy coffee plants and seeds. Click here to go to the coffee seed catalog page and scroll down. Look for the "coffea" plants listed in ITALIC alphabetically.
Coffea arabica
Coffea catura
Coffea kona
Linda also says: "Gurney's Plant and Seed catalog has small coffee plants for $8.95 each. Click here and look for item # 11295 for coffee plants."
---
WAKE UP AND SMELL...
THE CANVAS!
"I started painting with coffee because I wanted a cheaper medium that was accessible to me," says Filipino artist Sunshine Plata. A tube of oil paint costs at least 500 pesos ($11), while a jar of instant coffee is only around 150 pesos ($3). Click here to read more about Sunshine and her coffee art.
---
Caffeine
Myths
A New York Times story by the amazing Jane Brody examines coffee and health, click here to read more. (I learned a lot about the myths of caffeine!)
*
Click here to read about a Harvard study that shows coffee's link to preventing heart disease.
*
Click here to read how a cup of coffee a day may offset Alzheimer's disease.
---
In Memoriam
Sheena
2.21.2009
---
Ethiopian Coffee Ceremony!
Yes, like the Japanese with their tea traditions, the Ethiopians have a very special way of enjoying coffee. Click here to learn more!
---
Coffee Health News!
Coffee May Boost Memory
in Older Women
Women older than 65 who drank more than three cups of coffee a day — or the caffeine equivalent in tea — showed better memory retention than men, a French researcher reports. To read more in a Scientific American article, click here.
---
COFFEE NEWS!
Ethiopia announces commercial culitvation of low-caffeine coffee plants! Ric Gostwick's "dream" coffee from Decaffeinated Corpse is no longer fiction! To read about this amazing breakthrough, click here.
---
AND NOW
FOR SOME
OF CLEO'S
PAST
COFFEE PICKS...
---------------------------
SEPTEMBER '07
Cleo's Coffee Pick:
MAGNOLIA GRILL BLEND
With the tip of a chef's hat to the married couple who run Magnolia Grill, Cleo's coffee pick for SEPTEMBER 2007 was Magnolia Grill Blend sold by Counter Culture Coffee roasters.
---
OCTOBER '07
Cleo's Coffee Pick:
GOMBE RESERVE
Cleo's pick for OCTOBER 2007 was Gombe Reserve sold by Green Mountain Coffee Co. and endorsed by Dr. Jane Goodall.
---
NOVEMBER '07
Cleo's Coffee Pick:
MAJOR DICKASON'S BLEND
In tribute to the late, great Alfred Peet, Cleo's pick for NOVEMBER 2007 was Major Dickason's Blend sold by Peet's Coffee and Tea. To read Cleo's past featured article "Alfred Peet and the Birth of Coffeehouse Culture" as well as the article after it about the Major Dickason coffee blend itself, go to Cleo's article archives by clicking here and scrolling down.
---
JANUARY '08
Cleo's Coffee Pick:
"YIRG" - ETHIOPIAN YIRGACHEFFE
Cleo's pick for JANUARY 08 was Ethiopian Yirgacheffe sold by Counter Culture Coffee Company. This coffee was also featured in Cleo Coyle's Coffeehouse Mystery: FRENCH PRESSED.
---
FEBRUARY '08
Cleo's Coffee Pick:
RWANDAN VILLAGE BLEND
Cleo's FEBRUARY '08 pick was Rwandan Village Blend sold by Land of a Thousand Hills Coffee Co. To read Cleo's archived article on this coffee, click here and scroll down.
---
MARCH '08
Cleo's Coffee Pick:
KENYA
Cleo's MARCH '08 pick was Kenya, sold by Counter Culture Coffee, Co. and Peet's Coffee. This coffee was also featured in Cleo Coyle's Coffeehouse Mystery: FRENCH PRESSED.
---
APRIL '08
Cleo's Coffee Pick:
PURPLE PRINCESS
Cleo's April '08 pick was the amazing "Finca El Puente" from a coffee in Honduras nicknamed "Purple Princess" by the coffee director of Counter Culture Coffee of Durham, NC. This coffee was also featured in Cleo Coyle's Coffeehouse Mystery: FRENCH PRESSED.
---
MAY - JUNE '08
Cleo's Coffee Pick:
PAPUA NEW GUINEA
Cleo's June '08 pick was the "Jamaica Blue Mountain" of the South Pacific. An award-winning coffee grown on the exotic island of Papua New Guinea (north of Australia).
---
JULY - AUGUST '08
Cleo's Coffee Pick:
SOLAR ROAST COFFEE
Cleo's July - August '08 pick was Solar Roast Coffee of Pueblo, Colorado, the only company in the world that roasts its coffee using solar energy! Meet Dave and Mike, the two brothers who invented this one-of-a-kind solar roaster, and learn how you can purchase their delicious coffees for yourself by clicking here or typing SolarRoast.com into your browser.
---
SEPT. - OCTOBER '08
Cleo's Coffee Pick:
JOE'S VIENNA ROAST
from the NYC coffeehouse:
Joe, The Art of Coffee
The September-October '08 pick was Joe's Vienna Roast, sold by Joe, The Art of Coffee café in Greenwich Village, New York, recently named one of the best coffee bars in the country by Food and Wine magazine (and one of Cleo Coyle's inspirations for her fictional Village Blend!). CLICK HERE to visit Joe online. (To read Cleo's archived article about the Joe cafe, click here.)
---
NOV. - DECEMBER '08
Cleo's Coffee Pick
BOUCHON BLEND
This smooth, delicious coffee is the House Blend served at Bouchon Bakeries, which are owned and run by award-winning chef Thomas Keller. This coffee was featured in Cleo Coyle's 7th Coffeehouse Mystery: ESPRESSO SHOT. It is blended and roasted by Equator Estate Coffee and Teas, a women-owned company based in northern California. Click here to visit the company and try their coffees for yourself.
---
JANUARY 2009
Cleo's Coffee Pick
NOT KOPI LUWAK!
One of the rarest coffees on the planet, Kopi Luwak is also one of the most expensive. Kopi Luwak was also a featured coffee in Cleo's 7th and most recently released Coffeehouse Mystery: ESPRESSO SHOT. To read Cleo's brief archived article on Kopi Luwak and learn how it got its hilarious nickname: "cat poop coffee," click here and scroll down.
---
SPRING 2009
Cleo's Coffee Pick
ROOSTER BROTHER's
LA MINITA ESTATE
(Costa Rica)
This outstanding single-origin bean is treated with love by the coffee team at Rooster Brother, a store for cooks housed in a historic Victorian building in Ellsworth, Maine. Master Roaster Gene (pictured) does a masterful job of bringing out the very best in this smooth, bright, delightful coffee with the kind of hints of citrus and berry usually found in high-quality African beans. Click here to visit George and Pamela Elias's Rooster Brother store online and order some of this superb coffee for yourself! (Thanks to Coffeehouse Mystery reader Bud Knickerbocker of Bangor, Maine, for suggesting it!)
---
MAY - JUNE '09
Cleo's Coffee Pick
BISHOPS BLEND
Creating blends is a culinary art, and I'm happy to report that the roasters for Bishops Blend have done a masterful job at creating theirs. The beans are roasted medium dark and the package came to me (via UPS) freshly roasted, beautifully oily, and smelling of chocolate. The coffee is perfectly balanced; and as it cools, the notes include a slight vanilla flavor and a touch of cinnamon. Even better, when you purchase a bag, a percentage of the money goes toward ERD, a charity that provides disaster relief around the world as well as enabling people in the poorest communities on our planet to climb out of poverty.
---
SUMMER 2009
Cleo's Coffee Pick
DALLMAYR PRODOMO
Imported from Munich, Germany
To learn about this beloved German coffee brand, including tips on where to purchase it in America, read Cleo's feature article by clicking here. This is an archived article and make take a minute to load.
---

FALL 2009
Cleo's Coffee Pick
AMARO GAYO
(Ethiopia)
roasted by
Gimme! Coffee
An exotic Ethiopian coffee sold by the outstanding roaster Gimme! Coffee, which takes pride in getting it to you expertly and freshly roasted. Visit the roaster by clicking here.
---
SPRING 2010
Cleo's Coffee Pick
FRENCH LAUNDRY
ESTATE BLEND
roasted by
Equator Estates Coffee
"Roaster of the Year"
~ Roast Magazine

This "chef's blend" was created especially for award-winning Chef Thomas Keller's world-renowned French Laundry restauant. The roaster is Equator Estates. Visit the roaster by clicking here.
---
Summer-
Fall 2010
Cleo's Coffee Pick
Kafe Lespwa
"Coffee of Hope"
from Haiti
To purchase this coffee
or learn more about it,
CLICK HERE.

To Read Cleo's
feature post on
this coffee, CLICK HERE
and scroll down

---
Spring-
Summer 2011
Cleo's Coffee Pick
Cops Coffee

COPS
COFFEE
"Midnight
Shift"
dark roast

"Your safest cup
of brew..."
---
Mocha Java
Blend

To learn
more or buy,
click here.
and...

Dancing
Goats Blend


To learn
more or buy,
click here.
---
Winter
2011 - 2012

Cleo's
Coffee Picks
from
Rooster
Brother

A boutique
roaster in
Ellsworth,
Maine
Costa Rica's
La Minita Estate

"The Lafite of coffees."
An amazing cup
of joe from


To visit the
Costa Rican farm
where this coffee
is grown,
click here...
To read more
about this coffee
or purchase it
for yourself,
click here.
and...
100% Kona
Coffee

Grade:
Extra Fancy

Grown by
Kona Star Farms
of Kona, Hawaii
To learn
more, click here.
NOW
SOLD OUT
---
Cleo's
Spring 2012
Coffee Pick
Brazil's
Poco Fundo
"Almond joy
in a cup"
Roated by
Seattle
Coffee Works
---
Cleo's
Summer 2012
Coffee Pick...
From the
"Coffee Goddesses"
of Maine
Bistro Blend
&
Fireside Blend
Roasted by
Carpe Diem
Coffee Roasters

To learn more
or purchase,
click here.
---
---
WIN COFFEE
---
---
---
FREE
READING
GUIDES

---